Rajasthan: Will allow child marriages if elected to power says BJP candidate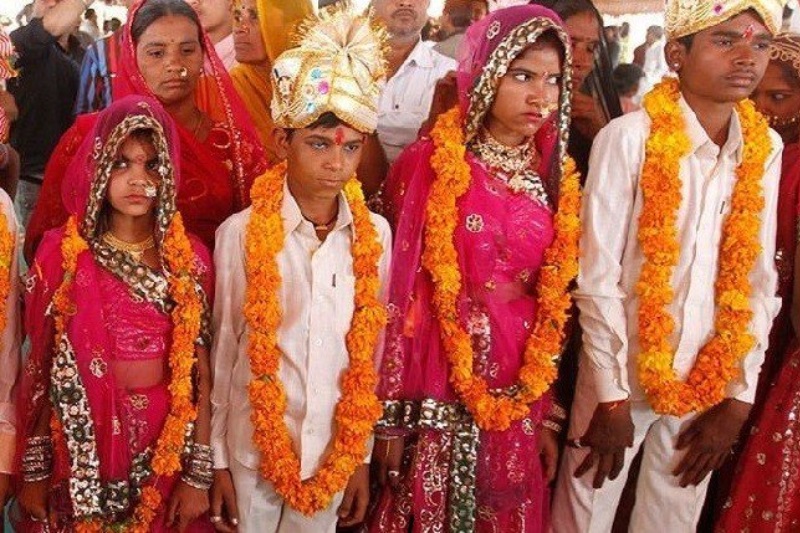 Ahead of Rajasthan Assembly elections, political parties have been making tall promises to woo voters. One of such promises was made by Bharatiya Janata Party (BJP) candidate, Shobha Chauhan belonging to Sojat Assembly seat. In an attempt to woo voters, she said that she would not interfere in child marriages if came to power.
While addressing at Sneha Sammelan at the Peepaliya Kala region, Chouhan ensured that child marriages are not acted against if she is voted to power. During the event, it was mentioned to Chauhan that members of the Dewasi community held child marriages, during which they faced interference by police.
A video of her making promises is doing rounds on social media.
"We have 'satta' [power] and 'sangathan' [state government] at our disposal. We won't let the police intervene in child marriages," she is seen saying in the video.
The shocking promise has courted a controversy as the nation, especially Rajasthan, which has been trying to do away with the age-old custom of child marriage.
It is to be noted that Child marriage is a big problem in Rajasthan but political leaders seem to have supported the social evil for their political gains.  Notably, Shobha Chauhan is the wife of IAS officer Rajesh Chauhan. She is contesting for the second time.
District collector of Pali, Sudhir Kumar Sharma took cognisance of the viral video in which Shobha is heard making the shocking promise to statement to the voters. The election commission officer of the district said that the matter is being probed and an action will be taken if the video is found to be genuine.
Also read: 'BJP gave us 3 Modis, one of whom PM Modi is sitting in Ambani's lap', says Sidhu