Shooting of Mission Impossible 7 In Venice Stopped For THIS Reason
Mission: Impossible 7 will be released in the UK on 23rd July 2021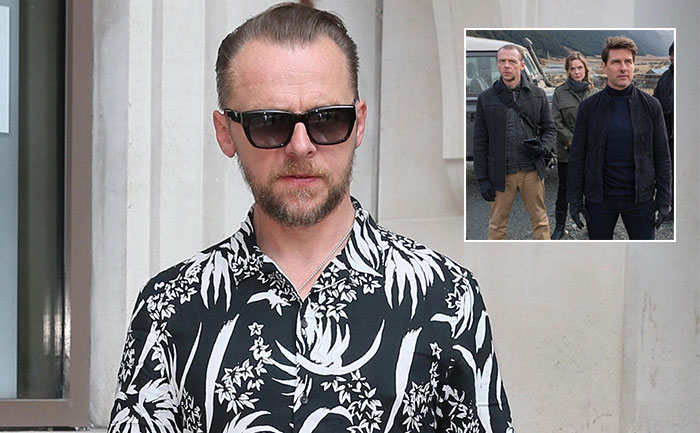 Actor Simon Pegg has revealed the reason for Mission: Impossible 7 producers pulling production of the film from Italy. He shared that this was done to safeguard against the looming Coronavirus threat. According to the actor, Paramount Pictures took the spread of the infection near to their location in Venice very seriously. Instead of putting the cast and crew at risk, they decided to suspend shooting.
Simon Pegg revealed the news when speaking on BBC Radio 6.
"[We're] not in Venice, that's where I'm supposed to be. Paramount were very cautious and sensible I think and pulled the production out of Venice. It's a big group of people, we were shooting carnival sequences and it was just unwise to remain so we bugged out."
Mission: Impossible 7 star Tom Cruise was scheduled to start filming in Venice but the production was suspended after a total lockdown to prevent further spread of Coronavirus. Cruise arrived in Venice on February 20 and is stuck at the Hotel Gritti Palace for now. As per reports, none of the cast and crew have been infected. British crew members were scheduled to return to the UK on Monday night. They will be tested for the Coronavirus on arriving.
Simon Pegg is set to play technical agent Benji Dunn in the series.
The shooting for Mission: Impossible 7 was suspended amidst news of the sixth Coronavirus death in Italy. Europe has had a major outbreak of the virus with 219 reported cases of the virus.
Mission: Impossible 7 will be released in the UK on 23rd July 2021.
ALSO READ: 10 Crazy Tom Cruise Facts You Won't Believe Are True