Showik was always intoxicated, Rhea handled expenses: Sushant Singh Rajput's farmhouse manager
In an interview, Sushant Singh Rajput's farmhouse manager shared some shocking details about Rhea and Showik Chakraborty.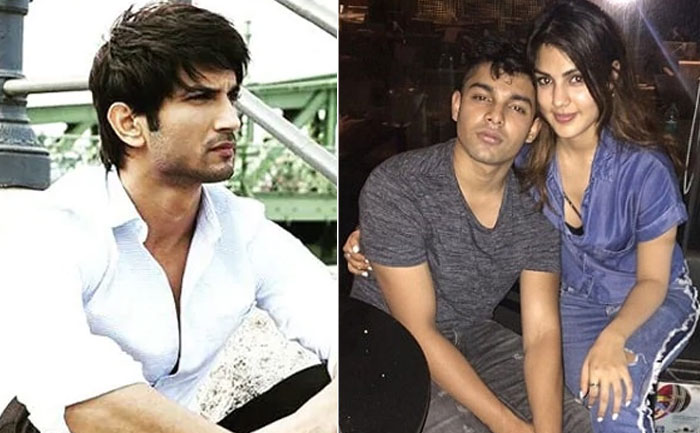 In the latest development of Sushant Singh Rajput's death, his Pawna farmhouse manager has revealed some shocking details, the manager who handled the property for over two years, revealed that the late actor's girlfriend actor Rhea Chakraborty handles all the expenses.
Speaking to Republic TV, SSR's farmhouse manager said, "Rajat Mewati (SSR's house staff in Mumbai) told me that Rhea used to party while Sushant slept downstairs. After Rhea came in, their island trips increased. Rhea handled all the expenses and Rajat once told me that money is being withdrawn from Sushant's account. Sushant was also once furious when he got to know about Rhea's expenses. Shruti Modi started coming from July 2019."
The manager stated that whenever he saw Showik, he always saw him 'smoking and intoxicated.' 
He also said that last year Rhea and his family were been to the farmhouse to celebrate her birthday along with SSR, "Rhea always came with Sushant, last year on the 8th of July when it was Rhea's birthday, one day before the birthday I saw her family. I saw Rhea's mom and dad, her brother Showik, with Showik there was a girl also."
Meanwhile, Rhea Chakraborty, her brother, Showik, Sushant's house manager Samuel Miranda, Dipesh and other drug dealers' bail plea were recently rejected by the Mumbai sessions special court.
The late actor's death case is probed by the Enforcement Directorate (ED), Central Bureau of Investigation (CBI) and the Narcotics Control Bureau. (NCB)
Stay tuned to The Live Mirror for more updates.
ALSO READ: Rhea Chakraborty Could Destroy Evidence, Alert Others If Released On Bail: Court