Shweta Tiwari REACTS to Abhinav Kohli's claims of abandoning son to be part of KKK11
Shweta Tiwari has responded to the claims of her estranged husband Abhinav Kohli's of abandoning their son to take part in Khatron Ke Khiladi 11.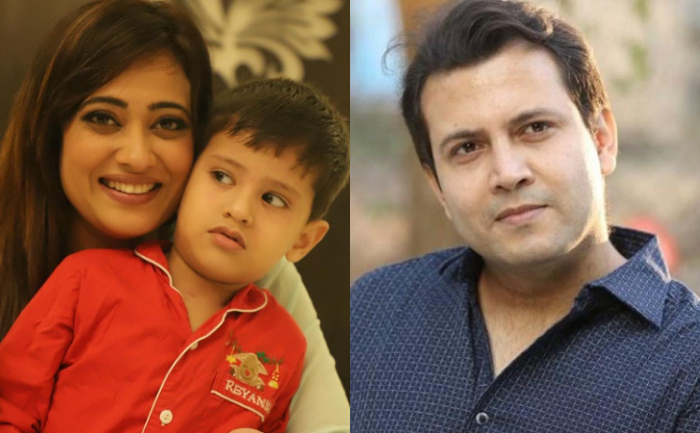 A few days back, Shweta Tiwari flew off to Cape Town, South Africa to participate in Khatron Ke Khiladi 11. Her estranged husband Abhinav Kohli shared videos on his Instagram and accused the actress of abandoning their son at a hotel in Mumbai and said that he wasn't aware of Reyansh's whereabouts.
In his Instagram videos, Abhinav said that he had not given Shweta the consent to be a part of KKK11. Yet, she participated and jetted off to another country amid the Coronavirus pandemic. Abhinav stated that the police officials aren't filing his report and suggested he call the child care helpline number. He also said that he has been going hotels to hotels in search of his son.
Soon after, Shweta Tiwari reacted to her husband's claims and denied the allegations. Speaking to Bollywood Bubble, the actress said that informed Abhinav over a phone call that she is going to Cape Town. She said that Reyansh is safe with her family and her mother, relatives, and her daughter Palak is there to take care of him.
She said that she will always be on video calls with Reyansh in between her KKK11 shoot. Shweta said that in spite of informing Kohli of everything, she was surprised yet again to see the Instagram video. She said that she does not understand the agenda behind it.
Shweta revealed that Abhinav speaks to Reyansh every day in the evening over call for about one hour as per the High Court's order and according to the HC orders he is granted to speak for only half an hour but still talks for a longer period and she never stopped him and yet he has been claiming that he doesn't know where his son is.
Lastly, she said: "When I informed him, he wanted to know the address so that he could go there and trouble my family in my absence. He is doing all this only for that."
ALSO READ: Shweta Tiwari Files Police Complaint Against Husband Abhinav Kohli Alleging Domestic Violence