Shweta Tiwari's daughter Palak reveals all in Instagram post
Shweta Tiwari's daughter Palak opens up on domestic violence case against stepfather Abhinav Kohli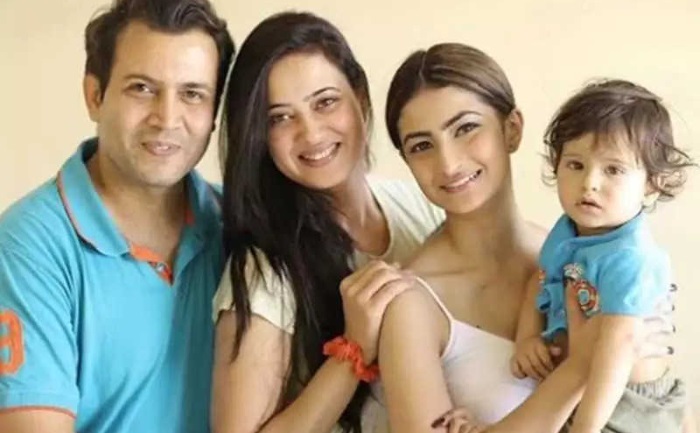 Television actress Shweta Tiwari reportedly filed a police complaint against husband Abhinav Kohli. She alleged that the latter beat up her daughter Palak. The TV actress was spotted filing the FIR at Samta Nagar Police Station in Kandivali. As reported by TOI, Abhinav was arrested under Sections 509, 354 (a), 323, 504, 506 of the IPC and 67-A of the IT Act on Sunday, and produced before the court yesterday
Today Shweta Tiwari's daughter Palak has penned a lengthy note thanking all for their support. She further revealed that though Abhinav never physically molested her or touched her inappropriately. But he persistently made inappropriate and disturbing remarks the impact of which is only known to her mother and her.
Read Palak's statement here:
Abhinav and Shweta tied the knot in 2013 and welcomed a baby boy Reyansh in 2016. Before Abhinav, Shweta was married to Raja Choudhary, however, she parted ways with him after becoming a victim of domestic violence.
Palak's father Raja Chaudhry in a statement to BT said, "I learnt about it through the media. I have been in touch with my daughter and checked on her this morning. She told me not to worry and that she is fine. It's very disturbing for me as a father."
Now, while talking to the entertainment portal, Abhinav's mother too tried to clear the air. She said, "Abhinav and Shweta have been not been on good terms with each other, for the last two years, but Abhinav tried to sort out things. He wanted to live with Shweta as Reyaash was too young and it was his dream to live under one roof with both his kids. However, things did not work out between them."
She further added, "Abhinav took care of Palak since she was a kid and Raja Chaudhary had left her. From her school admission, attending parents meeting in school, to tying her school laces, he has done everything. They have conveniently forgotten everything and putting such false and dirty allegations against him just because they want to get rid of him. She wanted to divorce him. I don't want to talk about it further."
We shall soon update you with more on this matter soon.
Also Read: Shweta Tiwari files police complaint against husband Abhinav Kohli alleging Domestic Violence.