Did Rhea Chakraborty meet Sushant on June 13? Siddharth Pithani denies
Sushant Singh Rajput's flatmate Siddharth Pithani denies reports of the late actor and Rhea Chakraborty meeting a day before his demise.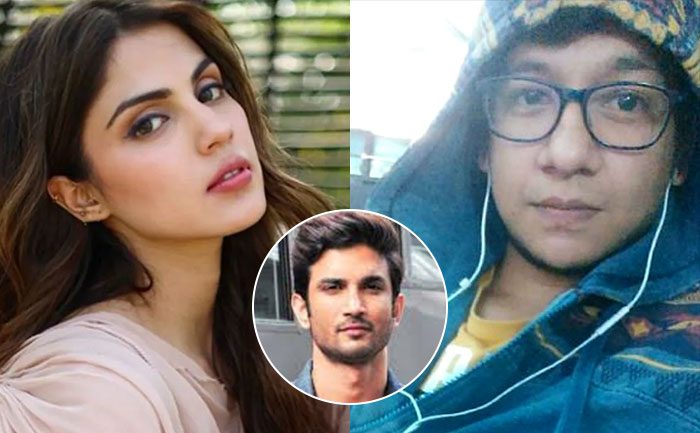 Recently, it was reported that BJP Mumbai's Secretary Advocate Vivekanand Gupta revealed that an eyewitness has told him that they saw Sushant Singh Rajput and Rhea Chakraborty together on the night of 13 June, whereas, Rhea stated that she met SSR last on June 8. Now, the late actor's flatmate, Siddharth Pithani has denied such reports.
Siddharth, who is currently at his family residence in Hyderabad, said that the news was false and no meeting took place between Sushant and Rhea on the night of June 13, reported Times Now.
Vivekanand Gupta told Republic Tv, "On the 13th night, there was a birthday of a big politician and another politician has also tweeted about how there can be a party in the lockdown. It means the minister knows there was a party and he knows who all were present. This incident happened on the night of 13th and 14th. Eyewitness have told me that around 2 am to 3 am, Sushant went to drop Rhea till her home. So saying that she left on June 8 is not correct. On the 14th morning, he was murdered and then hanged. I have tweeted about everything so the investigating agencies must be monitoring it. Whenever the CBI will call me, I will go and also give the identity of the witness to the CBI. I won't give any information to Mumbai Police," he said.
The latest report in India Today states that SSR's death was a suicide, and not murder, said Dr. Sudhir Gupta of AIIMS.
ALSO READ: Sushant Singh Rajput Case: NCB To Summon 6 Bollywood Actors In Drug Nexus Probe?