Nicki Minaj welcomes first child with husband Kenneth Petty
The Anaconda singer Nicki Minaj has welcomed her first child with husband Kenneth Petty.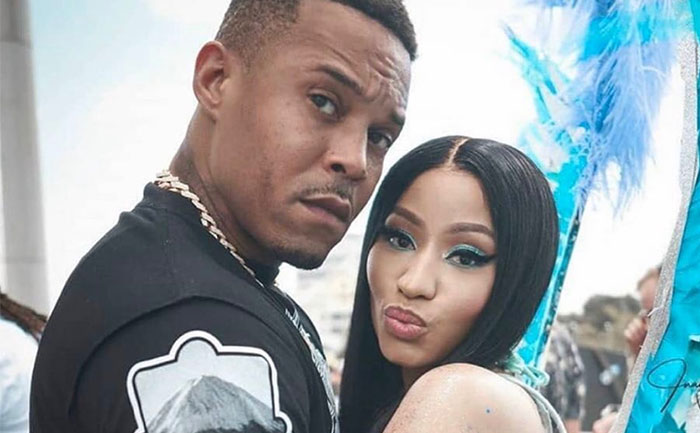 In July, the Anaconda rapper Nicki Minaj announced her pregnancy with husband Kenneth Petty. Now, reportedly, the 37-year-old rapper and her husband have welcomed their first child together in Los Angeles.
Nicki Minaj married Kenneth Petty in October 2019 after more than a year of dating. Soon after getting engaged, the rapper announced her retirement on social media, "I've decided to retire & have my family. I know you guys are happy now. To my fans, keep reppin me, do it till da death of me, [X] in the box- cuz ain't nobody checkin me. Love you for LIFE," her tweet read.
She also spoke about her future plans and told Billboard in an interview,  "I love music and interacting with fans, so I can't really see taking myself completely away, but I want to be open to other possibilities in my life. I do believe it is important to become a woman outside of the magnifying glass," reported E!Online.
Earlier, according to a report in TMZ, Kenneth who is a registered sex offender, petitioned for a judge to change his conditions so that he can attend the birth of their child if it happens outside of his curfew hours.
Nicki Minaj, in July, shared a series of bikini-clad photos cradling her baby bump and captioned one of her posts, "#Preggers." Minaj also thanked her fans, writing, "love. Marriage. Baby carriage. Overflowing with excitement & gratitude"
However, it is still unknown whether the child is a baby girl or boy, nor, the news has been officially shared by the couple.
ALSO READ: Nicki Minaj Confirms Pregnancy Through Instagram