Watch: Sikh Santa Claus doing 'Bhangra' in Canada is winning hearts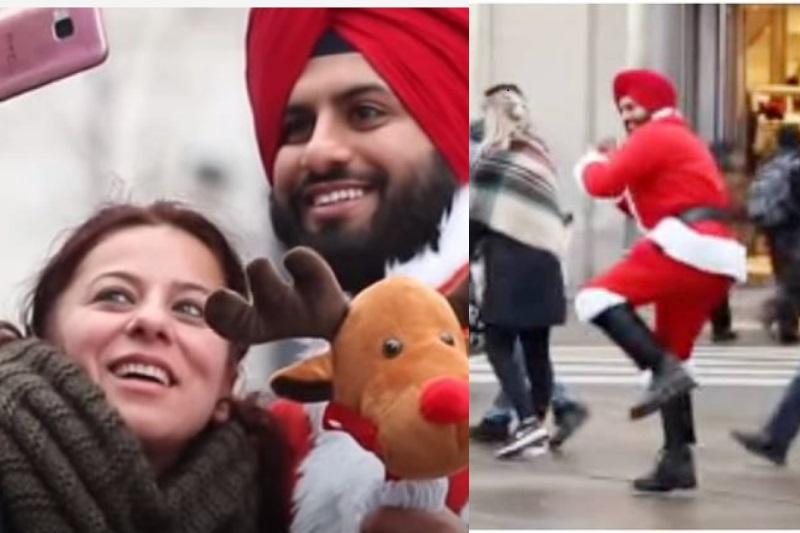 Christman 2018 is a few hours away but its celebration across the world has already begun. Amidst the Christmas joy, a video of a man dressed as Santa Claus has gone viral and breaking the internet.
The video was uploaded on YouTube in 2016, featuring a Punjabi man dressed as Santa Claus. The man is seen distributing sweets on the street of Canada is doing rounds on social media after it was shared by the Facebook page, Sikh Channel.
The video is watched by 139,320 times and shared by more than two thousand people on Facebook.
The Santa Claus viral video has left many praising the man for "Breaking Barriers" and calling him "Santa Singh".
In the 6.11-minute video, the Punjabi man can be seen interacting with people, distributing gifts and even doing dance on the popular song Bhangra. The video was originally posted by Instagram account Gucci Thingy Guy.
Also read: Man forces Shah Rukh Khan to prove his identity on Tik Tok, See what happens next