Actor Ashutosh Rana supports Naseeruddin Shah, says people should speak without fear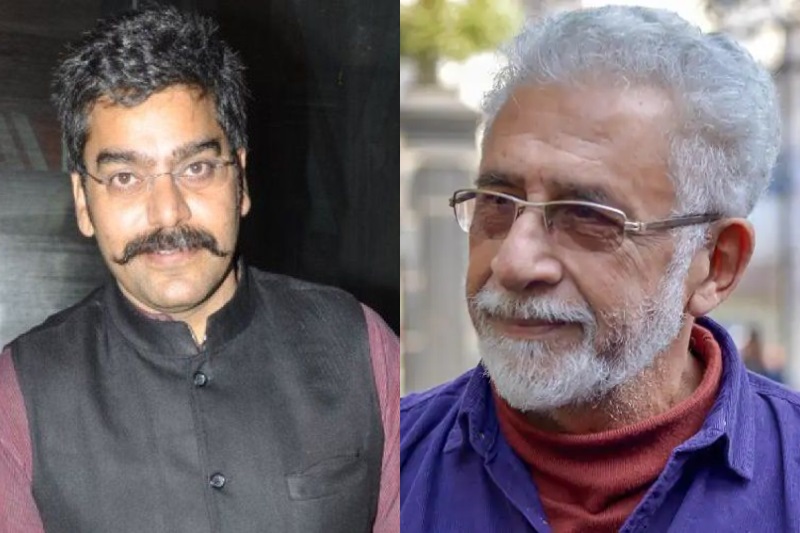 Supporting Naseeruddin Shah over his comments on mob violence in the country, actor Ashutosh Rana said that people should be able to speak their mind without fear or "social trial".
Speaking to the reporters, Ashutosh Rana said, "Everyone should have a right to share their thoughts with their friends or other people without any fear. If our brothers or friends say something, we should not just listen to them but also think about it."
"If someone is speaking his mind and there is a debate, will it improve the country's economic situation," he added.
Notably, Naseeruddin Shah found himself embroiled in a controversy over his remarks in reference to the Bulandshahr violence where a policeman was killed in mob violence over alleged cow slaughter earlier this month.
He had said, "In many areas we are witnessing that the death of a cow has more significance than that of a police officer. I feel anxious thinking about my children. Because they don't have a religion… tomorrow if a mob surrounds them and asks 'are you a Hindu or a Muslim?' they will have no answer. It worries me because I don't see the situation improving anytime soon. These matters don't scare me, they make me angry."
Reacting to this, Anupam Kher said, "There's so much freedom in the country that you can abuse the army, badmouth the air chief and pelt stones at soldiers. How much more freedom do you need in a country? He said what he felt like, that doesn't mean it's the truth."
Also Read: Anupam Kher lambastes Naseeruddin Shah; asks how much more freedom do you want