Simone Biles top qualifying charts in World Gymnastics Championships, hours after hospital visit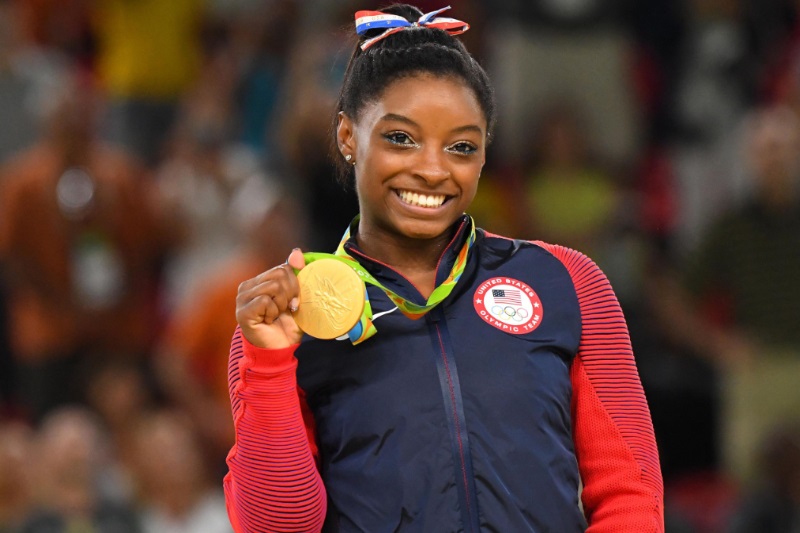 Despite having been rushed to the hospital merely hours before the competition, Olympic champion Simone Biles put up a remarkable show to lead the charts in the qualifying rounds at the world gymnastics championships on Saturday. She accumulated 60.965 points and even had a vault in her attempt to pocket her fourth World title.
Not only did she secure the overall first place, but also in the vault, beam and floor qualifying rounds. She stood second in the uneven bars in five of the qualifying groups. But US team's high-performance director said that such a strong show by Biles wasn't anything to be surprised of.
"She's Simone, you would expect the same out of a Michael Jordan or a Tiger Woods and that's who she is in our sport," Forster said, as quoted by Reuters.
Also Read: Simone Biles rushed to hospital ahead of world championship
Her sense of humour while in pain was something interesting.
"I heard roller-coasters may help kidney stones and I am basically my own little roller-coaster out there," she said after competing on Saturday. "It has been a rough 24 hours but I am definitely better than yesterday. Yesterday I was kind of crawling on the floor. Today I can stand, so it's better. "Without my teammates, I don't think I would have the confidence to go out there and do the routines I did. I am here for the team," she said.
Biles has even agreed to stay with the pain for the next seven days and wait for the competition to get over before she could have her kidney stone operated on.
Biles had a year-long layoff in 2017 after pocketing four gold medals and a bronze in the 2016 Rio Olympics. She along with teammate Morgan Hurd put up a good show to give the US the first place in qualifying.