Singer Sukhwinder Singh denies to have ever dated Jasleen Matharu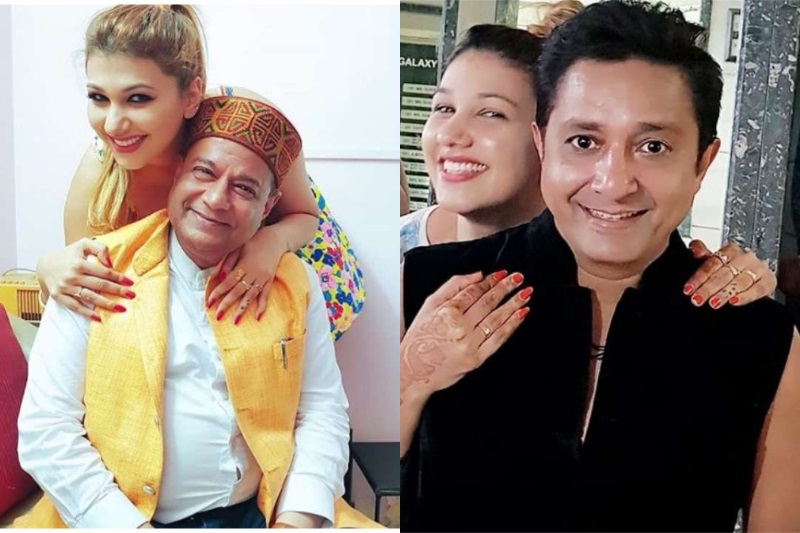 Jasleen Matharu, who has been dating her singing guru Anup Jalota for three and a half-years, revealed that she had also once dated famous Bollywood playback singer Sukhwinder Singh.
Both Jasleen and Anup are now part of the Big Boss season 12 and during a task on the reality TV show, where the housemates are asked to guess one another's secrets, Jasleen spoke out that she had once 'dated a famous celebrity.'
Anup then said that he was aware of Jasleen's relationship with singer Sukhwinder Singh even before they met and had started dating. Breaking the ice, Anup then revealed that it was Sukhwinder Singh, whom he called 'Sukhi.'
But Jasleen hushed him saying that it was a thing of the past and she doesn't have any feelings for Sukhwinder anymore.
Also Read: Bigg Boss 12: Anup Jalota gets angry on Jasleen Matharu for getting massage from Sourabh Patel, watch
Interestingly, Jasleen featured in Sukhwinder's latest music video 'Nacchunga Sari Raat' and has also accompanied him in several of his national and international concerts. Sukhwinder is also believed to be very fond of Jasleen and regularly posts pictures with her on his social media pages.
But has denied of ever dating her and claimed that they have just been good friends. He also stated that he shares a good bond with her family and often visits them.
"We have been good friends for the last six years. Jasleen calls me Bablu. She accompanies me for my shows and her family is also close to me. In fact, her family came over to my house a day before she left for Bigg Boss 12. She cut a cake and we had a great time," Sukhwinder was quoted as saying by Bollywood Times on Thursday.
"We often catch up for movies and outings along with her friends, but we have never dated each other. I'm surprised that this was claimed on the show. I'll call up her father and check what this is all about," he clarified.