Slain youth Ankit Saxena's father to hold an Iftaari fest this Ramzaan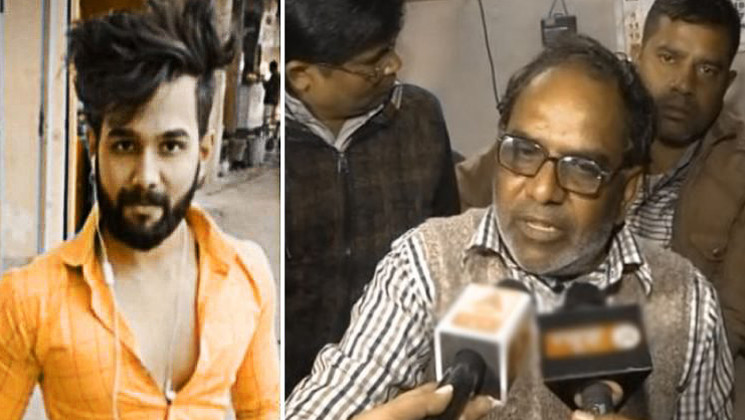 The world knows Ankit Saxena as the young boy who was stabbed to death by his Muslim girlfriends's family members in February. The 23-year old's father, Yashpal Saxena will be organising an Iftaari fest this year in the locality where the slain youth lived, in West Delhi's Raghuvir Nagar. Ankit's father is organising this fest with a view to spread communal love and harmony between the two communities namely, Hindu and Muslim.
Ankit Saxena was stabbed to death because of his interfaith relationship. Ankit was attacked right outside his house. When Ankit's mother heard of her son being attacked, she immediately ran out of the house. She kept screaming out to people for help, but the bystanders did not do anything, and he kept bleeding for 20 minutes. She said, "There were dozens of people watching my son get beaten up, but none of them dared to save him. My son was a bodybuilder himself, but he was helpless when the killers caught and killed him. The sight of the woman's father wielding a big kukri knife must have scared others", Hindustan Times reported.
Not only this, but the bystanders did not even call for an ambulance or a vehicle to get him to the hospital. "My husband and I kept begging people to arrange a vehicle to rush my son to a hospital, but no one helped. E-rickshaw and auto drivers would stop, take a look and leave", she explained. Finally, when an e-rickshaw agreed to help, they carried him on it to the hospital. Before they could reach Guru Gobind Singh hospital, Ankit died. Kamlesh said," Blood was spilling out of my son's neck and mouth, and I tried to stop it with my hands. He died in my lap."
According to Vijay Kumar, DCP (West), the Police was clueless about Ankit's murder till his body reached the hospital.
Image Source/ ABP News