Amethi BJP Worker, Who Campaigned For Smriti Irani, Shot Dead
Smriti Irani's aide former village head who campaigned for BJP shot dead in Amethi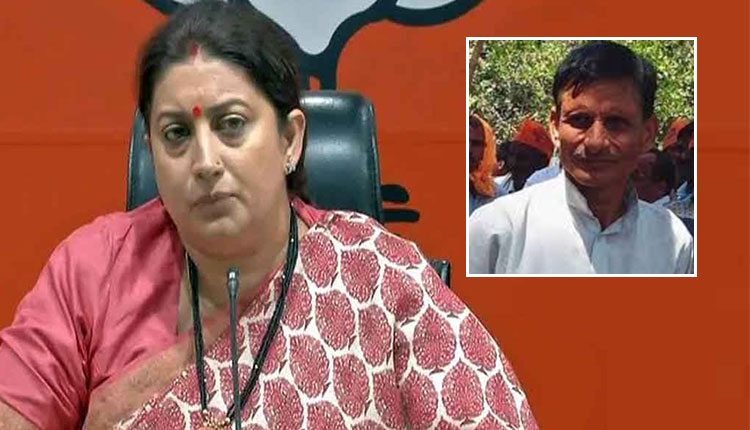 A former village head a close aide of BJP leader Smriti Irani was shot dead in Amethi on Saturday night. Surendra Singh former head of Baraulia village had worked closely with BJP leader Smriti Irani during her Lok Sabha campaign. He was attacked at his home and died later at a hospital in Lucknow where he was taken for treatment.
New agency ANI reported that Smriti Irani has left for Amethi and will be meet Surendra Singh's family later in the day.
Surendra Singh's son told news agency ANI, "My father had quit as village head to participate in the BJP election campaign. He was a close aide of Smriti Irani and would campaign for her day and night. After she was elected as the member of parliament from Amethi, a Vijay Yatra (victory procession) was carried out. I think some Congress supporters didn't like it."
Amethi Superintendent of Police Rajesh Kumar did not rule out the possibility of the crime being a political murder. "The incident cannot be ruled out to be a political murder. All aspects are being probed. There can be old enmity as well,"
Smriti Irani had defeated Congress chief Rahul Gandhi by over 55,000 votes in Amethi. The BJP leader had been camping in Amethi for the last three months. She had been visiting the constituency regularly over the past five years.
Losing at Amethi for long a Gandhi family bastion was a big blow to the party. The Congress had not lost Amethi in about three decades, except in 1998.
Also Read: CBSE Board 12th results 2019: Smriti Irani is on cloud nine as son Zohr scores 91%