Nine-Months Pregnant Smriti Khanna Reveals Her Fitness and Food Routine
Meri Aashiqui Tum Se Hi fame Smriti Khanna is making sure not to miss yoga.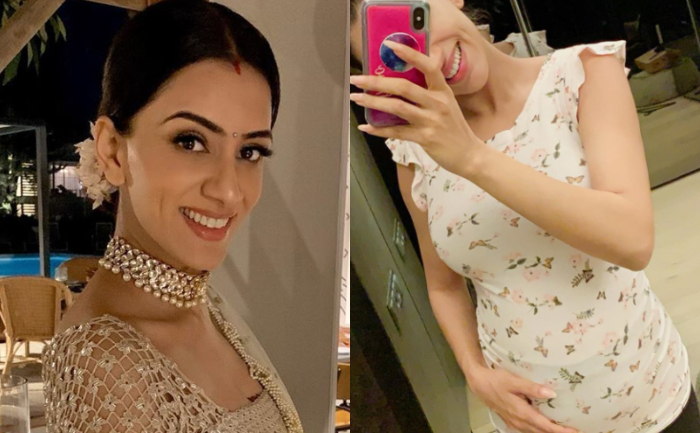 This is a really difficult time for the entire world. Coronavirus (COVID-19) has been declared as a pandemic by the World Health Organisation and it has been making lives difficult. Everyone is locked down indoors. The pregnant moms are taking extra care and precautions to keep themselves away from the deadly virus. Hats off to the women who have delivered at this time of crisis and are due in the coming days.
Meri Aashiqui Tum Se Hi fame Smriti Khanna is nine-months pregnant and her due date is on April 10 but she might deliver anytime soon. While many are complaining about the lockdown, Smriti has a positive outlook and she believes that God will help her and other would-be moms amid the crisis.
Talking about the positive sides of the lockdown, Smriti told Bollywood Bubble, "For the last few days, Gautam (Smriti's husband) and I are getting to spend more time with each other which is a great thing. This is a hard time for everyone but we keep thinking of how we can make the most of it. I am also spending more time with my in-laws and having food together."
Smriti and Gautam have been taking all the safety measures together. "We are taking all the safety measures whatever the government has advised, we did our own research, spoke to our doctors, and keeping the house clean. We have done everything we could. We also took labour and feeding classes together before the lockdown," she said.
Smriti has also been doing her yoga regularly.  She said, "I was doing prenatal yoga. Now, as my yoga teacher can't come, so she is doing it online. There is an app through which she does a one-hour session with me. Also, I walk on my terrace for about half an hour to 40 minutes. I never miss that. I am getting to eat more healthy food as everything is cooked at home. I used to eat lots of junk food which I am not getting now which is in a way a good thing."
Also Read: Ekta Kapoor To Forsake Her One Year's Salary For Workers Of Balaji Telefilms