Amazon Quiz 4 April 2020 Answers Revealed: Win Dell 5593 Laptop
Get answers to Today's Amazon Quiz and win Dell Inspiron 5593 Laptop.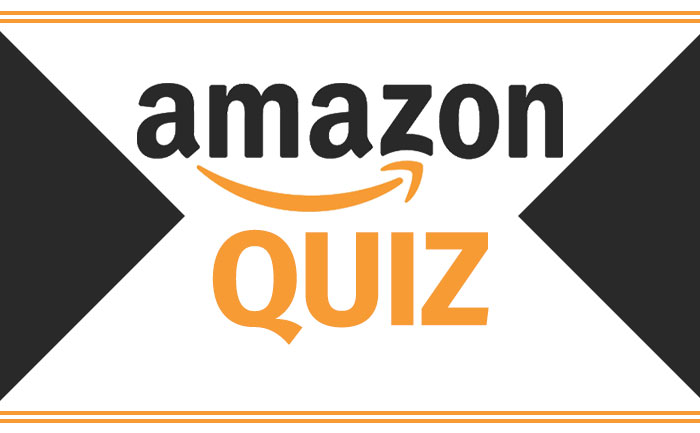 Today (April 4, 2020)'s Amazon Quiz is live now and you have a very little time left to become an eligible contestant to win Dell 5593 Laptop. In order to claim today's lucrative prize, you all just have to answer five easy questions.
Making it easier for our readers we have brought to you answers of Today's Amazon Quiz. Yes, you read that right. Get answers to Today's questions and win Dell Inspiron 5593 Laptop.
Amazon Quiz Answers For 4 April 2020 – Win Dell 5593 Laptop
Q1: On April 1st 2019, The Netherlands Wing Of Which Company Announced That It Had Developed A Product That Allows A User To 'Talk To A Tulip?
Answers: Google
Q2: Which Former Vice President, Born On April 1st, Was The Permanent Representative Of India To The UN From January 1993- January 1995?
Answers: Mohammad Hamid Ansari
Q3: Which Former India International Was The Head Coach Of The Bengal Team That Made It To The Final Of The 2020 Ranji Trophy?
Answers: Arun Lal
Q4: Which Famous Comedian Born On April 2nd, First Came To Prominence After Winning The Great Indian Laughter Challenge In 2007?
Answers: Kapil Sharma
Q5: On 24th March, Google Launched A Doodle Celebrating Banh Mi, A Street Food Sandwich Originating In Which Country?
Answers: Vietnam
Amazon Quiz Contest Details
Amazon Quiz Today's Prize: Dell 5593 Laptop
Amazon Quiz Timing: 8:00 am to 12:00 noon (IST)
Amazon Quiz Contest Date: 4 April 2020
Amazon Quiz Contest Winner List: 30 April 2020
How To Participate In Today's Amazon Quiz Contest
If you do not have Amazon App, Download it from Google Play Store OR Apple Store.
After downloading the Amazon App, Sign In.
Go to Home page & scroll down until you see "Amazon Quiz 4th April" banner, tap on it.
Now just tap on start tab to play the Amazon Quiz