Social media day 2018: Know your hacks with strength of content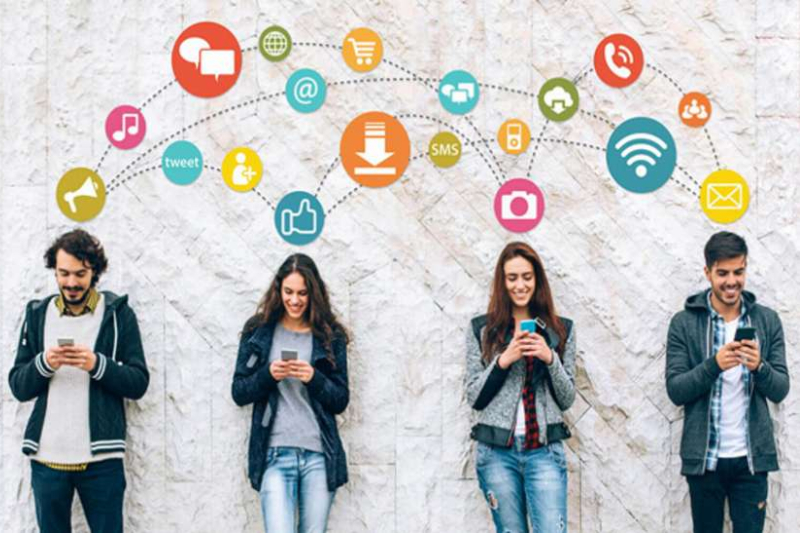 The year 2010 was first year when the popular website Mashable declared World Social Media Day. Since then this is the ninth year of this day which is celebrated on June 30, 2018.
Social media is invented way before when even smartphones were also not in the scenario. Hence it has huge impact on our lives.
It's USP has always been connecting people from any corner of the world. So far it's been successful to be inseparable fact of everyone's life where, from grandparents to children everyone is seen exposed to it.
It includes all time favorites Instagram, Twitter, Facebook, Tinder and so on. A few are recognized by various businesses such as Linkedln, Vine, Snapchat etc. Social media is a platform to engage and connect with friends, family and others.
Though now a days these platforms are creating disturbance because of excessive use of same. As we all have heard a phrase "Excessive of anything is harmful".
There are even divorces taking place due to social media addiction where in one case, the Supreme court declared a couple to prohibit use of social media in order to save their marriage. Such is the hazards of the same.
Coming to the businesses in the chain, content is the ultimate power to sustain in the game of trends.
Also Read: Man seeks divorce as wife is a net addict
One needs to crack some hacks for spick and span digital profession, let's go through this small hacks:
1. Use hashtags on the appropriate platform
Well did you know that hashtags can be even used to cause a damage to others in business. Yes, because it creates engagement along with trend. Use them on Twitter, Instagram but avoid using them on Facebook and LinkedIn.
2. Use trending topics to increase brand visibility
This works by plugging in your brand to new audience. It opens avenues to reach to newer audience
3. Pin to Pinterest directly from Facebook
Though it a challenge to keep them sync but trust me, it makes your social presence strong on board.
4. Get yourself a social media chatbot
Customer service is the key to gain potential audiences. Solving customer's problem should be priority of any business similarly it applies to digital world.
5. Optimize your images for all platforms in one go
Visual presentation always works therefore use as many images as you can but with good quality.
6. Grow with the help of micro-influencers
With small small steps you grow so try to get outcome out of small investments.
Social media changes the way people interact with each other by offering more convenience but quality can be questioned, we have tried to even solve your this problem by providing you with some awesome hacks for life.
Also Read: Passport Official 'Embarrassed' A Couple Over Religion