Happy Birthday Sonakshi Sinha: From 'Lootera' to 'Akira', top 5 films of the actress
On Sonakshi Sinha's 34th birthday, here are top 5 films of the actress that you should watch today.
Sonakshi Sinha celebrates her 34th birthday today, born to film actors Shatrughan Sinha and Poonam Sinha. The actress made her debut with 'Dabangg' starring alongside Bollywood superstar Salman Khan and has charmed her way into the hearts of audiences right from the start.  In her career span, the diva has explored all different genres and has proved her versatility as an actor.
Sinha is a graduate in fashion designing, she started her career as a costume designer, designing the costumes for films such as 'Mera Dil Leke Dekho' in 2005. She has continued to win our hearts with the fond on-screen characters played in films. On her birthday, here are the 5 best movies of Sonakshi Sinha, from 'Lootera' to 'Akira', you must watch on his birthday.
Sonakshi Sinha: 5 Best Films
Mission Mangal
'Mission Mangal' is based on the life of scientists at the Indian Space Research Organisation who contributed to India's first interplanetary expedition Mars Orbiter Mission. In the film, Sonakshi Sinha essayed the role of Eka Gandhi – Propulsion Control Expert.
Where to watch: Disney+Hotstar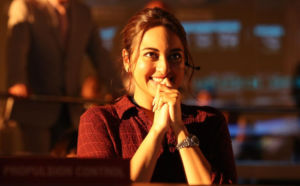 Ittefaq
'Ittefaq' is inspired by the eponymous 1969 film, which was directed by Yash Chopra. Sonakshi Sinha plays the role of Maya Sinha who gets trapped and arrested after she helps out Vikram (Sidharth Malhotra) a writer who had fled from the police.
Where to watch: Netflix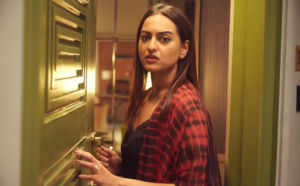 Noor
'Noor' is based on Pakistani author Saba Imtiaz's novel 'Karachi, You're Killing Me!' and follows an Indian journalist-writer Noor's misadventures and love life as she navigates her way through Mumbai. The actress plays the role of Noor- a young journalist.
Where to watch: Amazon Prime Video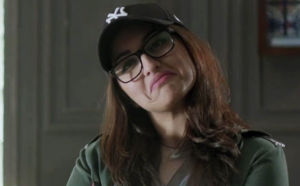 Akira
'Akira' is a remake of the 2011 Tamil-language film 'Mouna Guru.' In the film, Sonakshi Sinha plays the role of Akira Sharma (Mishiekka Arora) a little girl who lives happily with her father and mother. One day, she witnesses a crime involving a group of unruly men throwing acid on a young woman's face.
Where to watch: Disney+Hotstar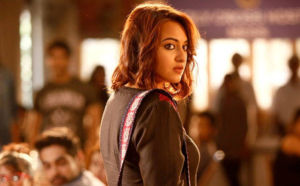 Lootera
'Lootera' is partly based on author O. Henry's 1907 short story "The Last Leaf". Sonakshi Sinha plays the role of Pakhi Roy Chaudhary, an aspiring writer and suffers from tuberculosis, who knows that she will die when the last leaf from the wilting tree falls.
Where to watch: Jio Cinema,  MX Player.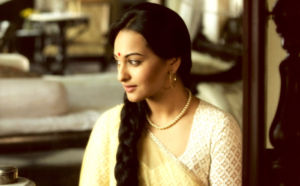 Wishing Sonakshi Sinha, a very happy birthday!