Sonakshi Sinha lends support to farmers protest; Twitter lauds
Sonakshi Sinha broke her silence on the ongoing farmers' protest. People on social media cannot stop praising her.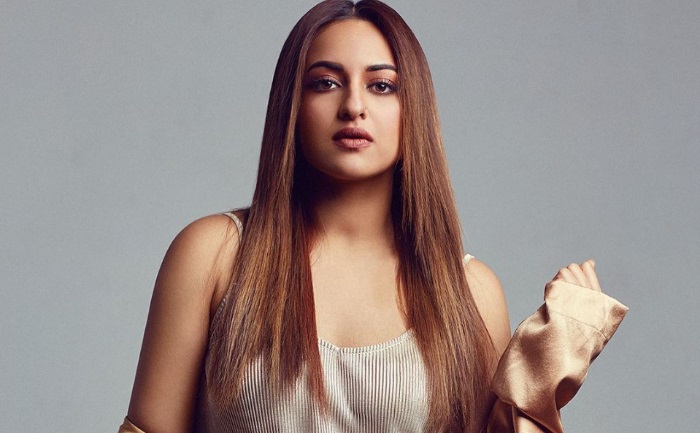 The farmers' protests in India have obtained international attention from personalities like pop-star Rihanna, teenage climate activist Greta Thunberg,  Amanda Cerny, singers Jay Sean, Dr Zeus to former adult star Mia Khalifa. They took to social media to extend their support to farmers who have been protesting for since November 26 last year over the Centre's farms laws in Delhi. Many netizens lashed out at them for their tweet.
On Thursday, Sonakshi Sinha also joined the bandwagon and extended her support to the farmer's protest. She also expressed her thoughts on Rihanna's tweet and the subsequent response from Bollywood. The post also spoke about the journalists being harassed, suspension of internet, hate speech."The voices raised are about the violation of human rights, suppressions of free internet and expression, state propaganda, hate speech and abuse of power," it added. The statements were posted by a handle @storysellercomics on Instagram.
Further, she added how the protesters are being defamed through the media and state propaganda, she also slammed those who are calling this an 'internal matter'. The 'Dabangg' actress concluded the story with a message: 'Wake up.'
People on social media were quite impressed by Sonakshi and the netizens on Twitter posted screenshots of the actress's Instagram stories and they could not stop praising her. A user also said that she had a 'spine' to speak up.
Check out the Twitter reactions:
Shoutout to Sonakshi sinha for standing up when all these Bollywood heroes have sold their souls

— Jaspreet (@TamberJasspreet) February 4, 2021
Thank you Sonakshi Sinha . Looks like womanhood is showing the strength and standing up for #FarmersProtest in Bollywood. https://t.co/uvIcTkDDGr

— #ਮੈ_ਵੀ_ਕਿਸਾਨ (@atwal1_rosey) February 4, 2021
Sonakshi Sinha showing how it's done pic.twitter.com/ntkTneSI2R

— AK-47 | farmers stan (@TheToxicJatt) February 4, 2021
Atleast someone in the bollywood have guts to speak and have 'SPINE'.
Thankyou Sonakshi Sinha mam for raising you voice ,supporting and standing with the farmers in India. Much respect for you.❤✊ pic.twitter.com/oX0FrDVLyB

— Anmol Brar (@AnmolBrar1955) February 4, 2021
Thanks a lot Sonakshi Sinha for speaking for our farmers, for our journalists who are standing with the truth who r standing for their rights I'm sorry to say but other bollywood people can't see the issues of farmers they r just giving clarifications on so called propoganda

— KaurRaj (@KaurRaj7078) February 5, 2021
Thank You Sonakshi Mam for raising your voice against the brutal treatment which the journalists, farmers and their families has to go through. The nation needs more support to navigate through this challenging phase. #FarmersProtest #supportfarmers

— Gagandeep Kaur Bains (@bainsgagan93) February 4, 2021
After international personalities' tweets, the Ministry of External Affairs issued a statement with the hashtags #IndiaAgainstPropaganda and #IndiaTogether. Soon after, B-Town celebs also tweeted using the hashtag, however, it did not go well with the netizens and they were slammed for their co-ordinated tweets.
ALSO READ: Salman Khan Reacts On Farmers Protest; Has This To Say