Sonali Bendre celebrates 'Book Lovers Day' in New York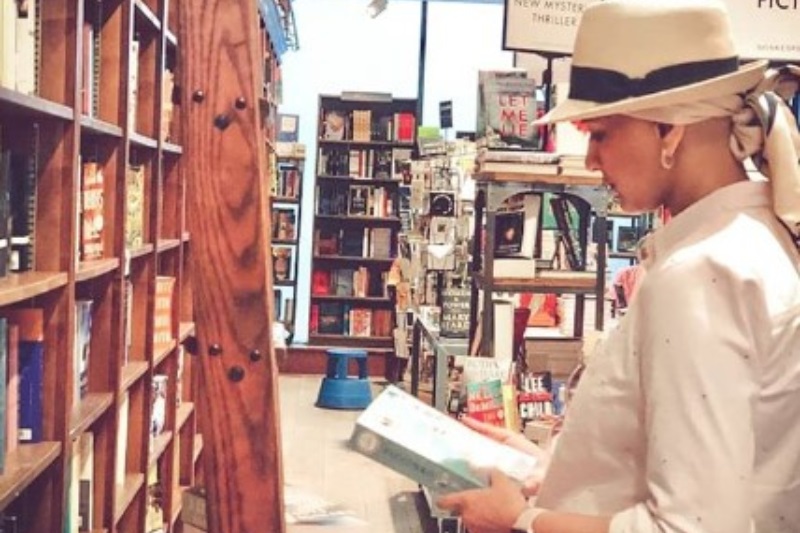 Actress Sonali Bendre is a voracious reader and one who never fails to carry a book with her, wherever she goes. Currently, the actress is undergoing a cancer treatment in New York but that didn't stop her from celebrating 'Book Lovers Day'.
You can't imagine the level of happiness a book lover receives when they are just in the company of a book. Similarly, our beautiful actress Sonali made sure that she spent the 'Book Lovers Day' in the company of them.
She is updating her fans about her health and routine through social media especially Instagram, since she was diagnosed with a deadly disease. Even this time Bendre took to her Instagram account to wish other book lovers by sharing the below picture.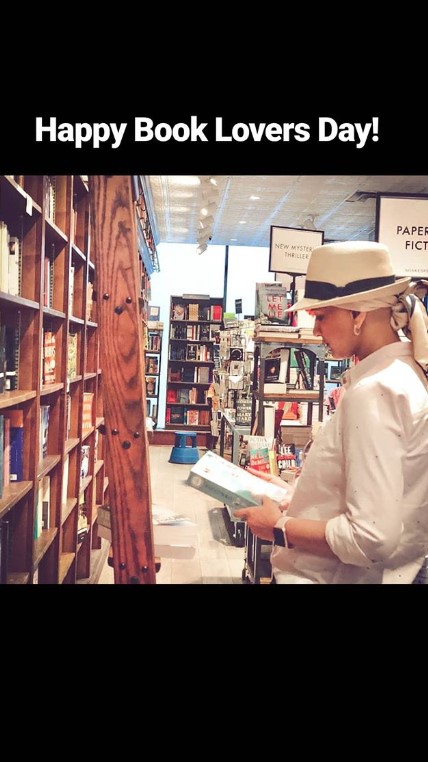 Also Read: Goldie Behl gives an update about Sonali Bendre's health
Now this shows that the actress is a true book lover.
The actress was dressed in a white shirt paired with a Fedora hat and looked engrossed in a book, in a bookstore.
Sonali has also authored a book 'The Modern Gurukul – My Experiments with Parenting' and started a digital book club on Facebook last year. Through her club, she has organised several interactive sessions between authors and readers.
In her absence, her best friends Dia Mirza, Sussanne Khan and Gayatri Joshi are ensuring that her book club runs smoothly.
Earlier, talking about her fight with cancer the actress had posted, "Each day comes with its own challenges and victories and so for now, I'm taking this #OneDayAtATime. The only thing I'm trying to be consistent about is maintaining a positive outlook literally #SwitchOnTheSunshine"
The actress have set an example of true inspiration for everyone and we pray that she recovers as early as possible from her illness.
Also Read: It's friendship's day and Sonali Bendre's latest image with friends is the best thing you'll see today