Sonam Kapoor writes emotional note for dad Anil Kapoor on his 62nd birthday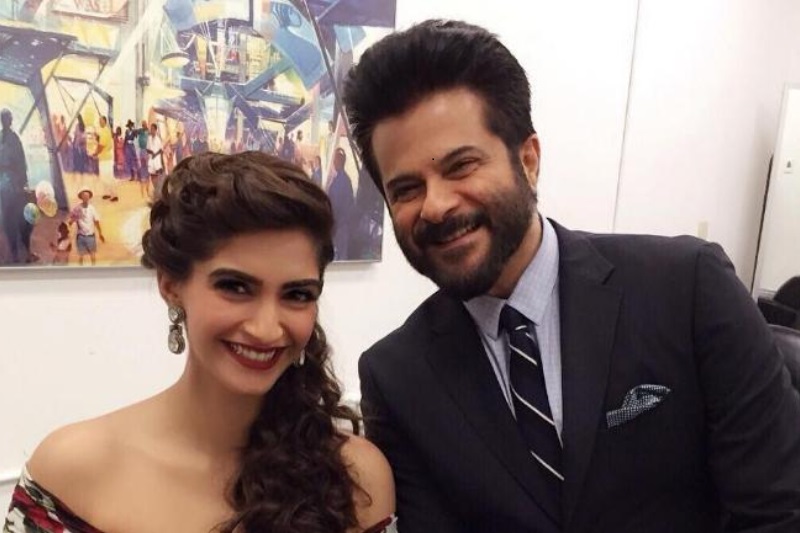 Sonam Kapoor, daughter of Bollywood actor Anil Kapoor, has written a heartfelt letter for her father on his birthday today. On December 24, Anil Kapoor turned 62-year-old. Sonam Kapoor in her emotional message talked about her on-screen experience with her dad.
Notably, Anil Kapoor and Sonam Kapoor will be seen together in their upcoming film Ek Ladki Ko Dekha Toh Aisa Laga. Sonam has also shared how this has been an emotional year for both of them as, apart from sharing screen space together, Anil also got her married with Delhi based businessman, Anand Ahuja.
Sonam wrote on Instagram, "Happy happy birthday Dad… this has been a momentous year for both of us. For the first time in 10 years of being in this industry I shared a frame with you and was your costar.. And you also had to see me get married.. all this was a complete roller coaster… hard and beautiful at the same time.. I'm thankful for the teachings of love, progressive ideals and morals that have been a part of my upbringing , and each year I realise more and more what a gift that is in this day and age.. love you so much… @anilskapoor #ekladkikodekhatohaisalaga. (sic)"
Ek Ladki Ko Dekha Toh Aisa Laga actress tied the knot with her longtime beau Anand Ahuja in May 2018.
As per the report, the Sonam-Ahuja was in London and flew back to India to celebrate Anil Kapoor's 62nd birthday.
On the professional front, Sonam and Anil will both be seen in the upcoming film Ek Ladki Ko Dekha Toh Aisa Laga. The film also stars Newton actor Rajkummar Rao and Juhi Chawla in the lead roles.
Also read: Man forces Shah Rukh Khan to prove his identity on Tik Tok, See what happens next