Telangana CM K Chandrasekhar Rao supports favouritism: Sonia Gandhi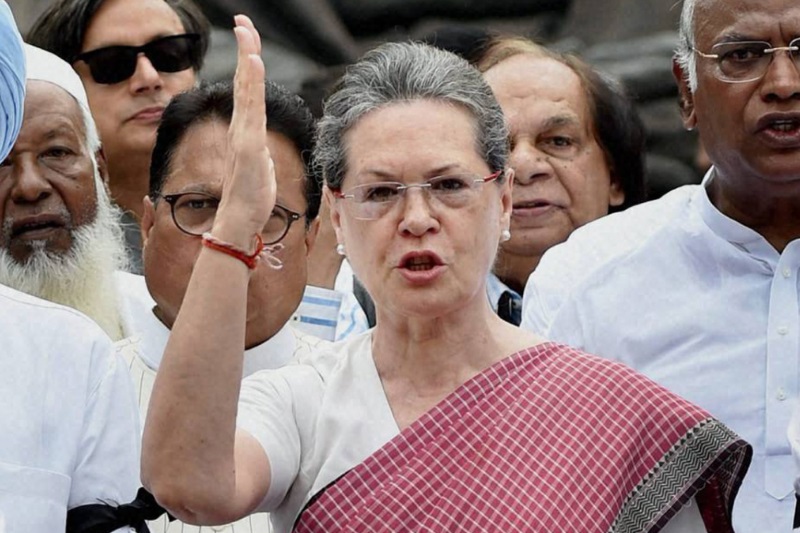 Congress leader Sonia Gandhi on Friday attacked the Telangana government claiming that it has done nothing for the farmers or youths over the last four years.
Addressing her maiden rally at Medchal near Hyderabad, Mrs Gandhi took on the K Chandrasekhar Rao government accusing them of caring for only their own people, while leaving the others to suffer. The government had done nothing for the farmers or youths in the last four years.
"The Chief Minister has cared only for himself and his own people, leaving the child (Telangana) to suffer. People who aren't true to their word aren't worth trusting," Gandhi was quoted as saying by news agency PTI.
The senior Congress leader also alleged Telangana has deteriorated to its worth condition in recent times.
"When I used to visit other states in the years past, I would cite the Telangana model as an example of development. But that's not the case now. It is unfortunate that the state has moved back two steps under the current regime," added Sonia, claiming that her party would ensure that the state is included the special category.
She further informed that although the state was many benefits after its formation in 2014, the ruling Telangana Rashtra Samithi (TRS) government has only used it for the benefit of their own people.
"For instance, I used to be so proud of the work done by women self-help groups in this region. It's unfortunate that their work has been affected under the KCR government," added Sonia.
At the upcoming December 7 state polls, the Congress hopes to win after forming an alliance with Chandrababu Naidu's Telugu Desam Party (TDP). Part chief Rahul Gandhi has already been campaigning at the state.
Gandhi also slammed the government for doing little to ensure jobs for the youths. She further accused them of allegedly exploiting the land accusation law. "Dalits, Adivasis, minorities, backward classes, women and students — everybody has been neglected by this government. How many promises made by the chief minister have been fulfilled?"
Also Read: Telangana Assembly polls: Congress-led alliance confident that it would succeed