Telangana Assembly polls: Congress-led alliance confident that it would succeed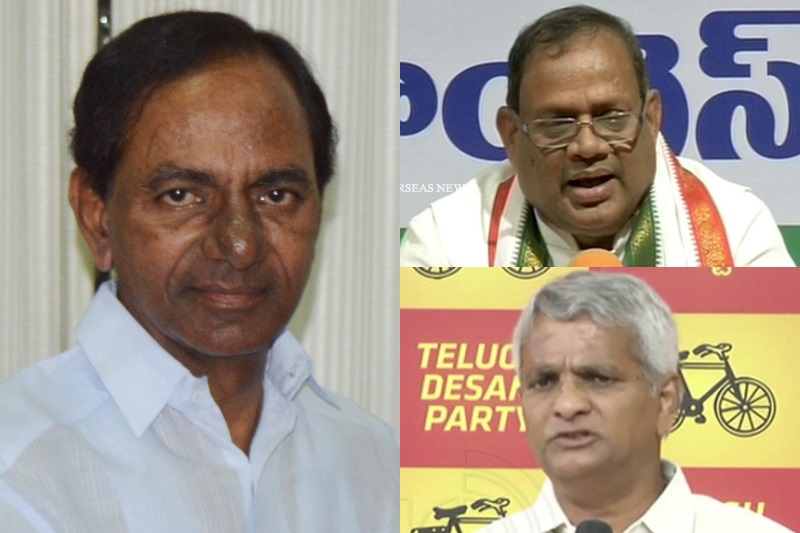 The hottest topic for debate in Telangana is whether Congress' like-minded parties, which had collectively more share of votes than TRS in last election, will succeed in toppling the Telangana Rashtra Samiti (TRS) in the Assembly elections due on December 7. TRS had a vote share of 34.3 per cent in 2014, while Congress and TDP garnered 25.2 and 14.7 per cent.
Last time, Chandrababu Naidu-led TDP was in coalition with BJP, but this time the BJP is going alone with the TDP, the Congress, the Telangana Jana Samithi (TJS) and the Communist Party of India (CPI) have formed an alliance called "Prajakutami" (People's Alliance) which will take on TRS.
"People are very unhappy with the way TRS and KCR (as caretaker Chief Minister K Chandrasekhar Rao is popularly known) handled the state… they just want to throw him (KCR) out," AICC In-charge of Telangana, R C Khuntia was quoted as saying by news agency PTI.
Taking a cue from the vote share, senior TDP politburo member Ravula Chandrasekhar Reddy was of the opinion that with the TJS and CPI in fold, the coalition was "very strong." He also said that vote transfer among the allies would surely happen as it's "inevitable".
It's the "misrule, highhandedness and authoritarianism" of KCR that brought all the parties under one umbrella to fight the TRS, Reddy claimed. "The creator of this grand alliance is nobody. It's only KCR. By virtue of his authoritarianism, we are forced to come together and join hands," Reddy said.
CPI General Secretary Suravaram Sudhakar Reddy also thinks that the alliance would work in Telangana. "I think the alliance will work. We are hopeful we will get the majority".
However, TRS leader KT Rama Rao termed the Congress-led alliance as an "opportunistic alliance based on a bundle of contradictions," he said. "This arithmetic, calculation will not work, and the people will reject (the alliance) outright", Rama Rao was quoted as saying by the news agency.
Though Sudhakar Reddy dismissed Rama Rao's takeand said it's "normal pre-election rhetoric."
ALSO READ: Telangana Assembly elections: Nandamuri Suhasini declares assets of Rs 30 lakhs, 2.22 kg gold