Sourav Ganguly reveals VVS Laxman's 281 at Eden saved his career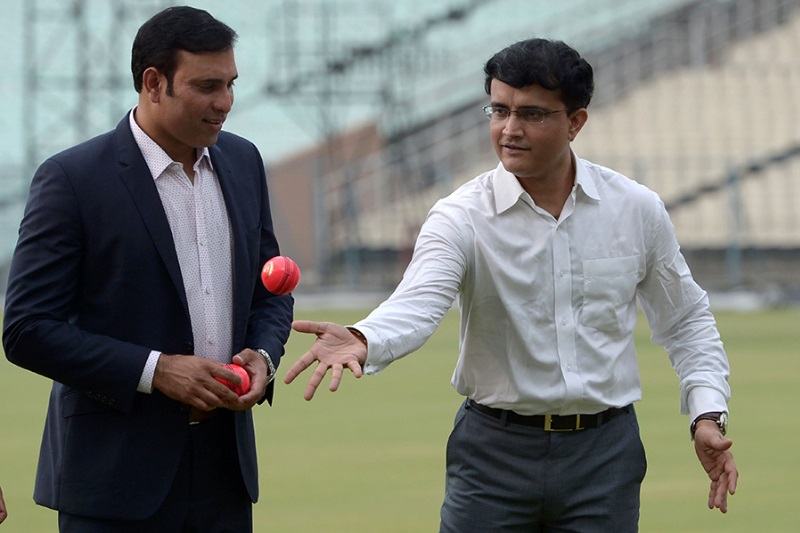 VVS Laxman's match-winning knock of 281 will always be a part of cricketing folklore. Not just for the fact that it halted an Australian's supremacy and ignited an Indian one but also because it "saved the career" of one of India's greatest captains.
Indian cricket was shaken by the match-fixing scandal and was literally at its worst at the beginning of the 21st century when Ganguly took over the reins and pledged to make the country fall in love with cricket again.
Australia under Steve Waugh was the leading powerhouse then and after comfortably beating India in the first Test in Mumbai, they were staring at a series win in Kolkata. India were asked to follow-on after a very poor first inning. But Laxman's epic 281 and 180 from Rahul Dravid in a 376-run fifth wicket partnership not only saved the Test but also set the tone for a record 171-run victory.
The win was remarkable in that it halted Australia's record 16 consecutive Test victories and gave India a new confidence.
So Laxman's decision to title his autobiography "281 and Beyond" was understandable. But Ganguly was disappointed with the title, which he felt should have added a little more.
"I told him it was not the apt title… It should have been '281 and beyond and that saved Sourav Ganguly's career'," the former India captain was quoted as saying by news agency PTI at the Kolkata leg of the book launch.
"I also texted him a month back but he didn't reply," added Ganguly.
"I strongly opposed the title because if he had not scored 281, we would have lost the Test and I would not have been captain again."
Laxman is considered to be one of India's best Test cricket player but was hardly given an opportunity in the limited-overs format. He represented India in only 86 ODIs the lowest of which came when he was dropped from the 2003 World Cup-bound squad to South Africa.
Reflecting on the omission, Ganguly said that perhaps "it was a mistake."
Laxman was a player who could have done well in all formats. In hindsight, maybe it was a mistake. As a captain, you take decisions and things happen which may not be right or wrong," said Ganguly.
For Laxman, it was the darkest phase of his career. One that made him even contemplate of quitting the game. He had gone on a vacation to the USA after being left out of the 2003 World Cup squad.
"But then I realised, that I did not become a cricketer to play the World Cup but it was for the sport. I was being childish," said the 44-year-old recalling his past memories.
"I told myself, I was among the lucky few who got this opportunity and I should not let it go."
But cricket after that was never the same for the Hyderabadi born player. In the limited opportunities he got in ODI cricket after that World Cup snub, Laxman was fairly successful and ended with six hundred and 10 half-centuries to his name.
The book launch in Kolkata was also attended by former India pacer Zaheer Khan.
Also read: Read: Kings XI Punjab reveals players' wish list for IPL 2019 auctions