Not runs; Virat Kohli will be judged by his captaincy: Sourav Ganguly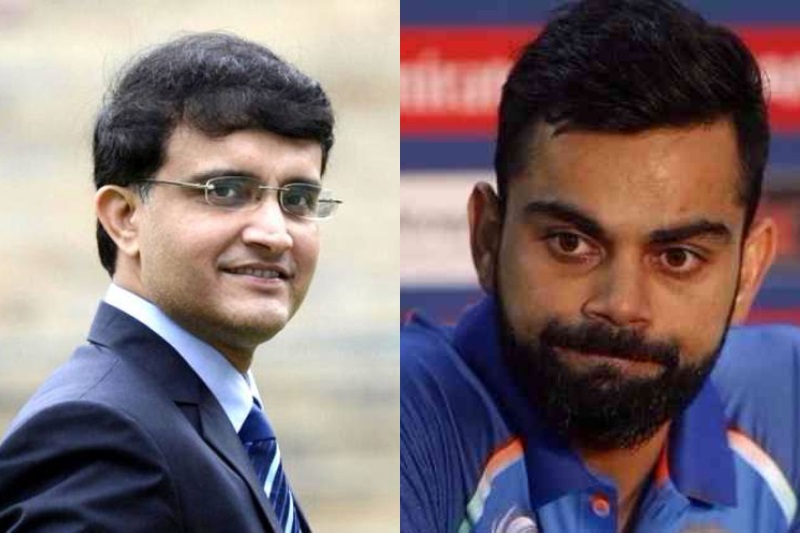 Virat Kohli, the run-machine is tipped by many to become one of the greatest ever batsman to have played the game of cricket, but for former Indian captain Sourav Ganguly, the 29-year-old's legacy will not be judged by the run he scores or the milestone he achieves as a batsman, but by how far he takes Indian cricket as a captain.
Ganguly, has for long been an admirer of Kohli, both as a batsman and a captain and has always spoken in favour of how highly he rates the current Indian captain, but in a recent interview with Cricbuzz, the 46-year-old claimed that Kohli's legacy will not be measured in the "runs he scores, but by how he carries Indian cricket with him."
"Virat will not be judged just by the runs he scores," said Ganguly. "That'll remain, he will keep scoring runs till the time he plays because he's a very good player. But for me, Virat Kohli will be judged by how he takes Indian cricket with him. And that's very, very important.
"Hope he has the right people around him, to guide him and make sure that life becomes a little easy for him. Because it's going to get harder. With overseas trips, the longer he spends as captain, his form – up and down – so it's only going to get harder. And that will be his legacy – where he leaves Indian cricket as a captain."
Also Read: England vs India: Injury scare for R Ashwin ahead of Birmingham Test
One the greatest leaders of the game, Ganguly ushered a new era into Indian cricket, leading by example. His fearless approach and aggressiveness paved a new beginning for Indian cricket that in the early 2000s was torn into the accusations of the match-fixing scandal.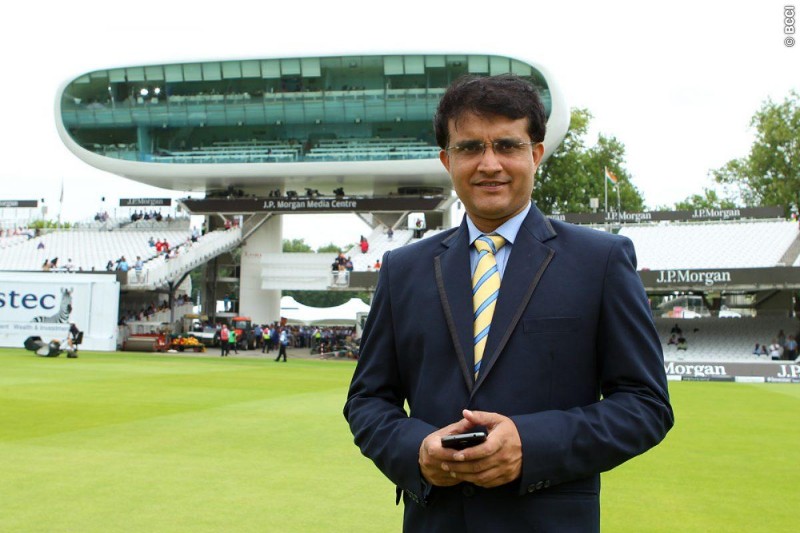 Not only was Ganguly an astute leader but he also had an eye for talent, hand picking many from the 2011 ODI team, which won the World Cup on Indian soil.
Virat with his passion and attitude mirrors Ganguly in so many ways.
"But he has to have an eye of picking players, that's very important," said the Southpaw.
Also Read: 10 sportsmen who became successful politicians
Ganguly who led India to 11 Test match victories on foreign soil however lauded Kohli for his efforts to get India back to winning Test matches abroad.
"To be honest, we did well overseas in '86, we didn't do well after that. We did well from 2000 to 2008 – my captaincy, Rahul's captaincy, Dhoni's trip to New Zealand – and then we dropped off," he said in an interview with Harsha Bhogle in England.
"From 2009 to 2018, I don't think we should be proud enough to say that we've gone to England, we've gone to Australia, we've gone to South Africa and won Test series, we haven't. And I think he's (Kohli) trying to do something different. Get the boys fit, get the boys tough.
Also Read: Adil Rashid: Michael Vaughan keeps saying stupid things
The cricketer-turned-commentator also praised Kohli for nurturing a formidable pace attack that could win match away from home. "I see a change in Umesh Yadav, see his bowling. You have to have fast bowling to win away from home. That's a good landmark that he's set up, it's not the only landmark but it's important that you pass that. He's got the goals for his team, he works hard himself and I think he's on the right track. Only time will tell whether he finishes as a successful captain or not."
The right-hander from Delhi is the player for this generation," added Dada, but the important thing for him is to be patient. He's passionate, he wants his team to do well like any other captain. And I see good things in Indian cricket," Ganguly concluded.