Read Sourav Ganguly's epic response to Pervez Musharraf regarding MS Dhoni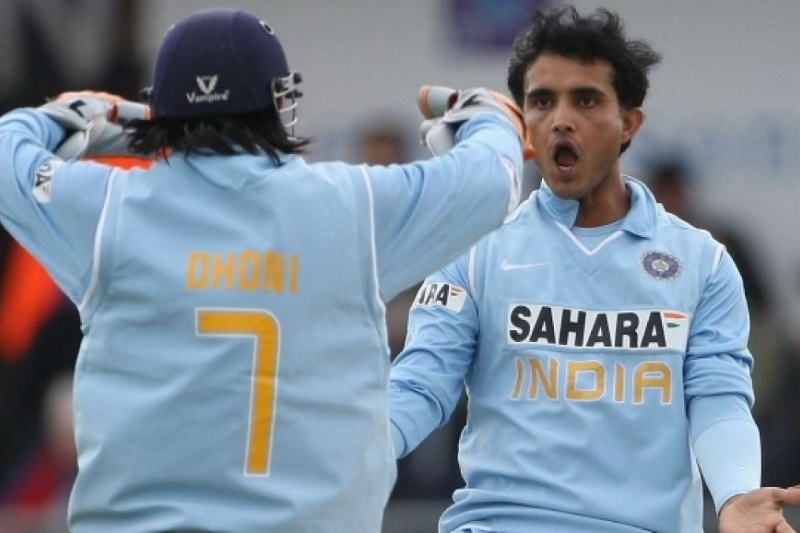 Ex-Pakistan President Pervez Musharraf's admiration for MS Dhoni is well-documented. From praising Dhoni's long hairstyle in 2006 to calling him the "most entertaining", Musharraf has been a fan of the World Cup-winning captain.
Former Indian skipper Sourav Ganguly, on Sunday, revealed another episode of Musharraf's obsession with Dhoni. Talking at the Tollygunge club in Kolkata, the 46-year-old opened up on a hilarious conversation he once had with the former Pakistan army general regarding Dhoni.
Musharraf first met Dhoni during India's tour of Pakistan in 2006 and was so much in awe with the hairstyle of the then budding cricketer that he went out his way in suggesting Dhoni not cut his long hair and keep it long.
Ganguly said that Musharraf admired Dhoni so much that the then Pakistan president asked him where he found Dhoni.
"I still remember Pervez Musharraf asking me from where did you get him?"
'I told him he was walking near the Wagah border and we pulled him in'," revealed Ganguly as quoted by The Hindustan Times.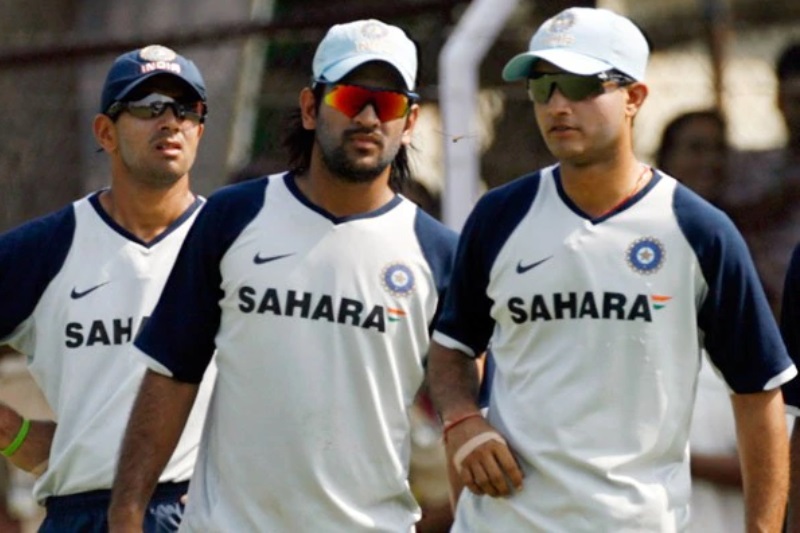 The former Pak president, it may be recalled, not just complimented Dhoni for his blistering knock of an unbeaten 72 from 46 deliveries at an ODI in Lahore but also commented on his hairstyle.
"I saw a placard which said 'Dhoni have a haircut'. But if you want to take my opinion, you look good… Don't have a haircut," the army man had said following India's five-wicket victory
Also  Read: The best are at times shown the door: Sourav Ganguly on Mithali Raj's snub
Dhoni also once revealed that not only in the match but Musharraf had also praised his hairstyle at a reception in Rawalpindi during the same tour in 2006.
Meanwhile, at present Dhoni has been rested from the T20 squad against both West Indies and Australia and although many questioned the decision, Ganguly quipped that Dhoni has to perform to remain in the team.
"He's another champion… Fantastic career for 12-13 years since winning the World Twenty 20. Just like everyone else he has to perform. There's one must in life: whatever job you do, wherever you are, whatever age you have, how much experience you have, you have to keep performing at the top level otherwise someone else will take your place," said Ganguly reported the newspaper.
"I wish him (Dhoni) all the luck because we want champions to go on a high, whenever he goes. I still feel he can hit the ball in the stands. He's a phenomenal cricketer."