The best are at times shown the door: Sourav Ganguly on Mithali Raj's snub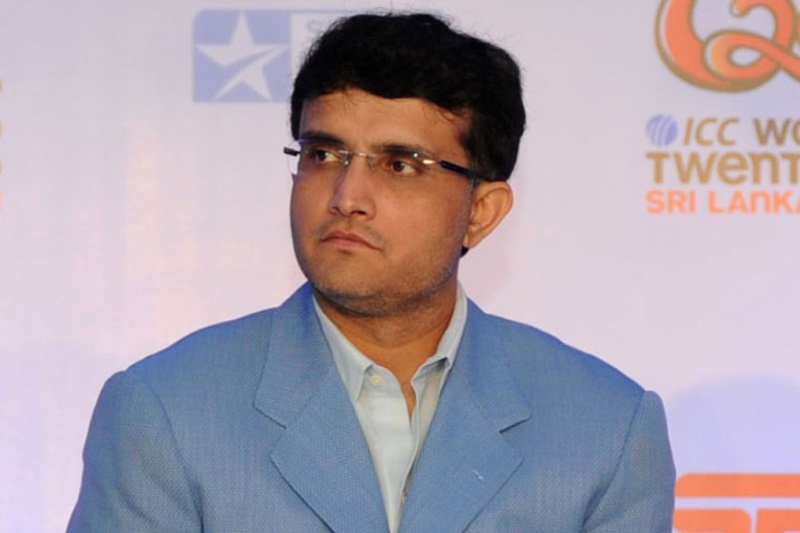 Mithali Raj's exclusion from India women's World T20 semi-final squad against England raised many questions, but former Indian skipper Sourav Ganguly is not surprised at such a decision from the team management.
'I also faced the same fate at the peak of my career," said Ganguly when asked about the sudden and unexpected exclusion of the senior India women's player in a must-win encounter.
Mithali, 35, had smashed successive fifties in the league stage against Pakistan and Ireland and was rested for the final league game against Australia due to a knee issue. But it was the unanticipated exclusion from the vital semi-final encounter against England that raised eyebrows with many questioning skipper Harmanpreet Kaur and coach Ramesh Power's decision. India eventually lost the game by eight wickets.
"No! I also have also sat in the dugout after captaining India. When I saw Mithali Raj being dropped, I said 'Welcome to the group'," Ganguly was quoted as saying by news agency PTI at the Tollygunge club in Kolkata on Sunday.
"Captains are asked to sit, so just do it. I have done it in Faisalabad (2006). I didn't play an ODI game for 15 months when I was probably the best performer in one-day cricket. It happens in life. The best in the world are at times shown the door," added the 46-year-old recalling the second Test against Pakistan.
Also Read: Sourav Ganguly advises Rishabh Pant to learn from Virat Kohli
But having said that, Ganguly was quick to point out that this was not end of the road for India women's ODI captain.
"You should always remember you're best because you did something and there's an opportunity again. So I am not too disappointed seeing Mithali Raj being asked to sit out. I have not been disappointed to see the reactions on the ground," he said reports the agency.
"But I am disappointed because India lost the semifinals because I thought they had the team to go the distance. It happens as they say there's no guarantee in life."
Opting to bat first, India women could only make 112 all-out in 19.3 overs, with none of the batswomen crossing the 50-run mark. In reply, England sailed home with 17 balls and eight wickets to spare.
Ganguly was also asked about another champion player MS Dhoni, who has apparently been rested from both the T20 series against West Indies and Australia. This despite being known that the World Cup-winning skipper only plays limited-overs format.
His form may have waned of late, but the 37-year-old from Jharkhand still has the power to clear any ground in the world, said Ganguly. He should be allowed to go out on a high.
"He's another champion. Fantastic career for 12-13 years since winning the World Twenty 20. Just like everyone else he has to perform. There's one must in life: whatever job you do, wherever you are, whatever age you have, how much experience you have you have to keep performing at the top level otherwise someone else will take your place," said the southpaw.
"I wish him all the luck because we want champions to go on a high. I still feel he can hit the ball in the stands. He's a phenomenal cricketer," he added.
Commenting on India's probable squad for the upcoming 2019 World Cup, Ganguly said that "I am not a selector but I expect 85-90 per cent of this team to play in the World Cup."
India's current skipper Virat Kohli is often compared to Ganguly with many finding similarities in the way both the cricketers took their game to the opposition and gave them back. And asked about the 29-year-old, Ganguly quipped that India needed a captain like Kohli.
"He's phenomenal. Look at his numbers. He wears his hat on his sleeves and India needs a captain like him for whom winning means everything. I wish him all the luck."
The only Indian skipper to have drawn a Test series down under, Ganguly said that every player should aim to win at all costs but never cross the line. He pointed examples of Sourav Ganguly and Steve Waugh, two legends of the game.
"Nobody wants to go there and lose. In your journey to the tag of winning-at-all-costs, you can still behave, you can still do the right things by not crossing the line. A lot of champions have done it. Look at Rahul Dravid, Steve Waugh," he said also adding that Australian cricketers should be careful of another such ball-tampering scandal.