SpaceX Starship Prototype Explodes During Test In Texas
SapaceX already has a customer in Japanese billionaire Yusaku Maezawa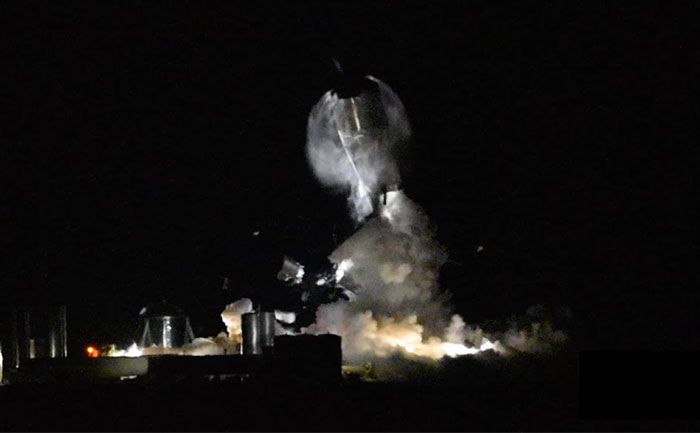 SpaceX is having a hard time developing its next-generation Starship Prototype. According to SpaceX, the Starship prototype could lead to a human being able to travel to Mars. SpaceX first assembled the Starship orbital prototype in late 2019.
SpaceX had moved its Starship SN1 prototype to a launchpad near its Boca Chica, Texas earlier this week. However, the prototype has exploded during a nitrogen pressure test as per a video by SPadre.com. This is not the first setback the company has faced. An earlier prototype named Mk1 also met a similar fate when it blew its top during a pressurization test at Boca Chica last year. It was launched in September 2019.
However, Elon Musk isn't deterred by the setback. He showed off the company's stockpile of nose cones at Boca Chica last month, and prototype SN2 is already under process. Musk had previously stated hinted that many of these prototypes will be needed to perfect the Starship vehicle.
"We're now building flight design of Starship SN1, but each SN will have at least minor improvements, at least through SN20 or so of Starship V1.0," Musk wrote on Twitter. He also tweeted that, "Flight is hopefully 2 to 3 months away".
SpaceX has not slowed its momentum towards the next test flight of Starship in the coming months. Japanese billionaire Yusaku Maezawa is SpaceX's first signed customer. He is promised a trip around the moon on a Starship vehicle in 2023.
Elon Musk first announced plans for SpaceX's Starship launch system in 2016.
ALSO READ: Tesla Founder Elon Musk Announces New Electric Cybertruck