Marvel's 'Spider-Man: Far From Home' run time confirmed
The officlal run time of Marvel's 'Spider-Man: Far From Home' has been confirmed and it is is bound to generate some debate.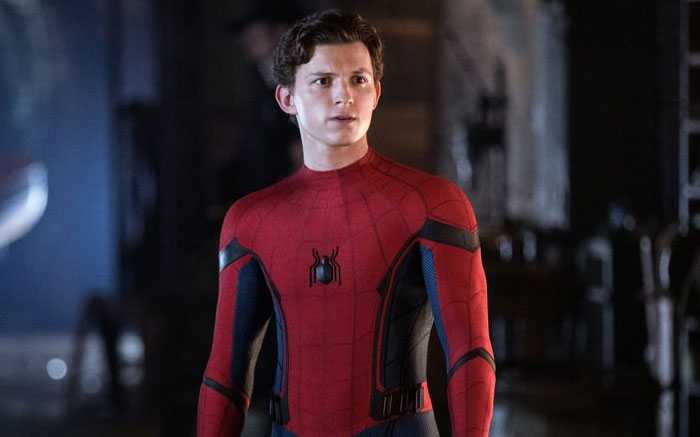 Tom Holland is all set to be back as the friendly neighborhood spider in upcoming release 'Spider-Man: Far From Home'. The movie will be releasing in India on June 4, 2017. We now have some more news for Peter Parker fans, the official run time of the Marvel movie has been confirmed.
According to the British Board of Film Classification, The run time of Tom Holland's Spider-Man clocks in at 129 minutes, or two hours and nine minutes. This makes it the shortest Phase 3 film. This places it just below its predecessor, Spider-Man: Homecoming, which had a run time of 133 minutes.
The Spider-Man: Far From Home is the shortest movie of the friendly neighborhood vigilante compared to its others:
Spider-Man (2002) – 121 mins
Spider-Man 2 – 127 mins
Spider-Man 3 – 139 mins
Amazing Spider-Man – 136 mins
Amazing Spider-Man 2 – 142 mins
Spider-Man: Homecoming – 133 mins
The Tom Holland starrer will serve as a conclusion to Phase Three of the Marvel Cinematic Universe.  The movie has Peter Parker  on a school trip to Europe, where he will be drafted by Nick Fury to fight alongside Mysterio (Jake Gyllenhaal). They will fight against monstrous giants known as The Elementals. As the film starts from where 'Avengers: Endgame' ended it will Peter trying to live up to his late mentor Tony Stark.
The film is already expected to have a large opening weekend, possibly beating out Homecoming.
Director Jon Watts' Spider-Man: Far From Home stars Tom Holland, Samuel L. Jackson, Zendaya, Cobie Smulders, Jon Favreau, JB Smoove, Jacob Batalon and Martin Starr, with Marisa Tomei and Jake Gyllenhaal.
It is releasing in the United States on July 2, 2019.
Also Read:  Marvel's Spider Man: Far From Home gets a new release date in India