Tom Holland's 'Spider-Man: Far From Home' New Trailer Leaks Online
Spider Man: Far From Home new trailer LEAKED online. Watch the leaked footage here.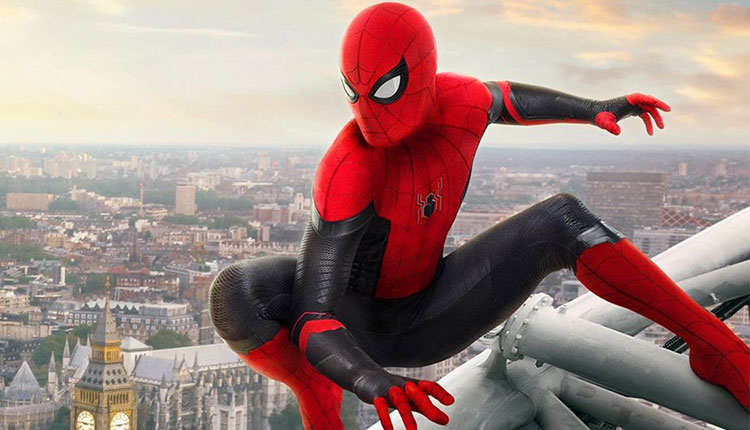 After the stupendous success at the box-office of Avengers: Endgame, Marvel is all set to release its next. Yes, Tom Holland's 'Spider-Man: Far From Home' releases next month. The movie also features Jake Gyllenhaal and others in the lead. Now a new trailer has been leaked online, giving more insights into the most awaited film.
Sony Pictures had been very secretive about the new but the trailer has leaked and it reveals a number of new things.
Check out the leaked trailer here:
BROTHERS AND SISTERS I PRESENT TO YOU pic.twitter.com/nC7iNu18i7

— *✧・゚* ????? *・゚✧* (@suitedspidey) June 1, 2019
The first two trailers were all about a distraught Peter Parker coming to terms with his mentor Iron Man's demise. He is later seen off to Europe for school vacation where he meets Jake Gyllenhaal's Mysterio and his changing the equation with Zendaya's Michelle "MJ" Jones.
In the latest trailer, We finally get to see Spider-Man working in his black stealth suit, which seems to be a lot different from the Stark-designed outfits. By the end of the trailer, we see Peter and Happy Hogan discover Tony Stark's secret lab. There's a portion of the new trailer showcasing a workshop and Peter working on the suit with the help of Starks technology. It reveals where exactly the red-and-black Spider-Man costume comes from.
Spider-Man: Far From Home in theaters on July 2nd.
Also Read: Robert Downey Jr. Wishes Sweet Birthday Message to Tom Holland