Amid power struggle, Sri Lankan President Maithripala Sirisena dissolves Parliament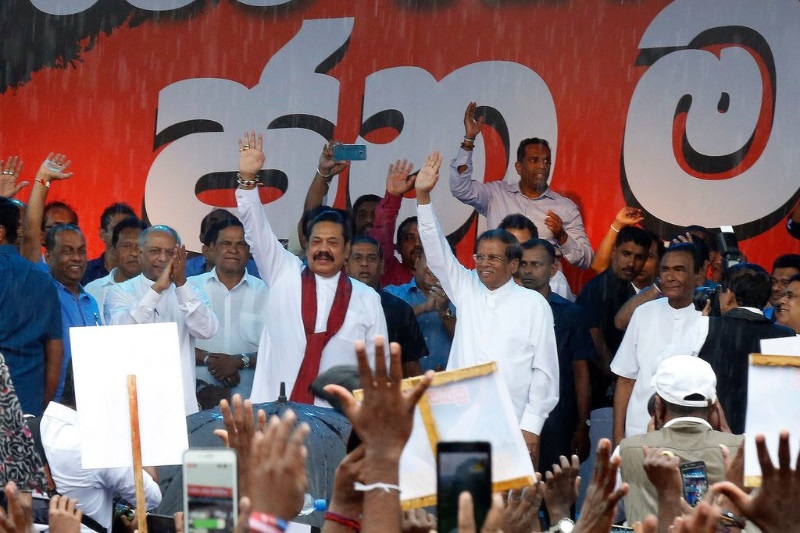 Sri Lankan President Maithripala Sirisena on Friday dissolved the country's Parliament and called for elections in January to choose new lawmakers.
In a proclamation, President Maithripala Sirisena said that a new parliament will be convened on January 17 after conducting the nation-wide vote on January 5. Sirisena signed a decree dismissing the island's 225-member assembly just hours after his party admitted it did not have enough votes to get support for former president Mahinda Rajapakse against rival claimant Ranil Wickremesinghe.
Mahinda Rajapakse and Ranil Wickremesinghe have been battling for the prime minister's post for two weeks as international concern grows over the mounting turmoil. Speaking on condition of anonymity, a Sri Lankan minister said that the official notification would take effect from midnight Friday.
Sirisena sparked the constitutional crisis on October 26 by naming Rajapakse, the country's authoritarian president from 2005 until 2015, as prime minister after sacking Wickremesinghe. However, Wickremesinghe has since refused to leave the premier's official residence while the president also suspended parliament to head off any revolt against his action.
In the meantime, the military has remained silent during the two-week power struggle. Thousands of supporters of each side have rallied in the streets of Colombo, and at one point, the bodyguards of one of Wickremesinghe's ministers fired into a crowd, killing one person and injuring two others.
Notably, Sirisena, who was health minister under Rajapaksa from 2010 to 2014, joined forces with Wickremesinghe to defeat the former president in elections in January 2015. He was elected as President, largely thanks to the backing of Wickremesinghe's United National Party (UNP).
Also Read: Sri Lanka faces constitutional crisis as president Sirisena sacks Prime Minister