Sri Lanka's disputed Prime Minister Mahinda Rajapaksa to step down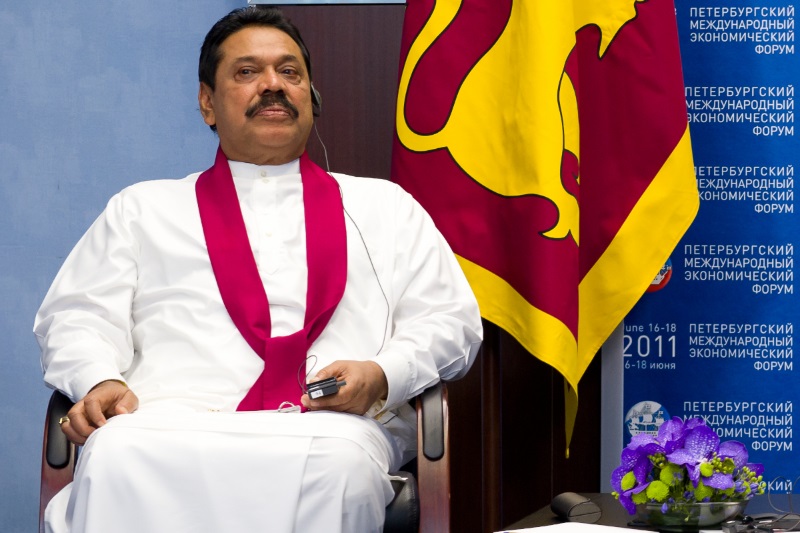 Former Sri Lanka president Mahinda Rajapaksa will step back from his disputed claim as the Island nation's Prime Minister, tweeted his son on Friday. The decision will signal an end to what controversially was a seven-week long power struggle between two of Lanka's biggest leaders.
Reports state that Rajapaksa will announce his decision in an address to the nation on Saturday. His son Namal tweeted that Rajapaksa will quit "to ensure stability of the nation."
To ensure stability of the nation, Former President @PresRajapaksa has decided to resign from the Premiership tomorrow after an address to the nation. The SLPP with Frm President, SLFP & others will now work to form a broader political coalition with President Sirisena.

— Namal Rajapaksa (@RajapaksaNamal) December 14, 2018

Earlier, Lanka President Mathirpala Sirisena triggered a political crisis on October 26 by sacking the then Prime Minister Ranil Wickremesinghe and then controversially replacing him with former foe Rajapaksa.
But they failed to gain the majority in Parliament, which was needed to secure power as Sirisena had already dissolved the Parliament to remove Wickremesinghe.
Meanwhile, the Supreme Court on Thursday ruled that the parliament was dissolved unconstitutionally and hence Rajapaksa and his purported cabinet cannot exercise their powers. That was the final blow for Sirisena and Rajapaksa, whose plans to form a new government was scrapped.
The court also ruled that Sirisena's decision to sack the PM and dissolve the parliament was illegal and cancelled the snap election he had announced for January 5.
It means that Sri Lanka will now effectively be without a government and in the absence of a parliament might not vote a budget for 2019.
But reports claim that Ranil Wickremesinghe, who is still the legally recognised prime minister, may be invited by Sirisena to sworn in again as the premier on Sunday.
Wickremesinghe has still not stepped down despite being sacked on October 26. He has always mentioned that the sacking was illegal.
Also read: Sri Lanka: Parliament votes against controversially appointed govt of Mahinda Rajapaksa