Star Wars Fan Created An Animated version Of Canceled Episode IX Duel of the Fates
The animation for the film has been done by Ethan Taylor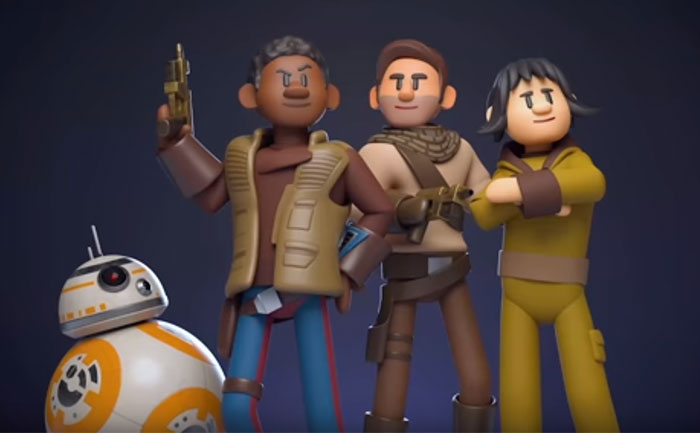 Though the Star Wars fans may never get to see Colin Trevorrow's originally planned Episode IX Duel of the Fates, we can check out the next best option in a fan-made movie.
YouTuber Mr. Sunday Movies has taken notes from the leaked Star Wars Episode IX Duel of the Fates script to create a detailed animated fan-made movie. The movie has all the major keynotes from the script including the appearance of Sith Master Tor Valum to Luke becoming a nuisance of a Force Ghost. In addition, the movie also features an alternate ending with Rey being temporarily blind.
Earlier Colin Trevorrow confirmed that a leaked R2-D2 concept art really was from the canned Star Wars Episode IX, Duel of the Fates.
The animation for the film has been done by Ethan Taylor and strongly resembles that of the LEGO: Star Wars games. Moreover, the fan movie also includes all the Star Wars leaked concept art at the end.
While Star Wars seems firmly set on rebooting itself, this fan movie allows fans to indulge in a moment of nostalgia. The Rise Of The Skywalker has firmly ended the long running saga for Lucasfilm Ltd. The production company is now focusing on other projects like the Disney+ hit show The Mandalorian. The Mandalorian has been insanely popular with the fans of the franchise. It follows the title character, the Mandalorian bounty hunter, and his exploits beyond the reaches of the New Republic. However, it is baby Yoda that has captured the hearts of the fandom.
ALSO READ: What Is The Best Order To Watch The Star Wars Movies?