Star Wars Rebels Sequel Series Might Be In Under Work
Reports suggest that Star Wars Rebels series might be out this year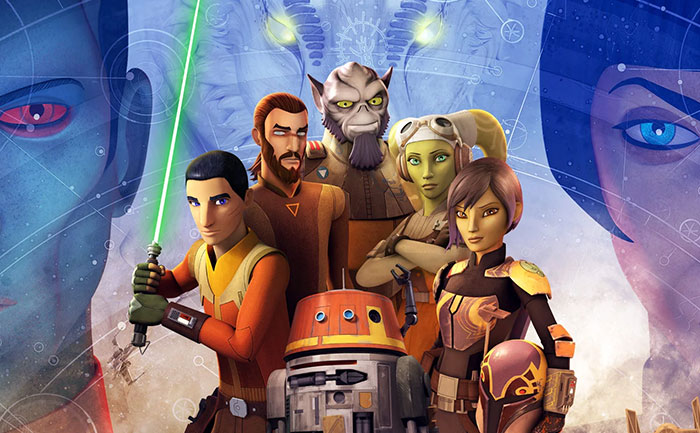 The launch of Disney+ also added fuel to the rumors that a Star Wars Rebels Series might be in the works. Now the fans might have some substantial evidence to support their suspicions. According to new reports by First Order Transmissions, Star Wars Rebels Series might be coming out sometime this year. In addition, there are also rumors of Dave Filoni being involved in the upcoming project which will feature Ahsoka Tona. The story might be centered around Ahsoka's journey with Sabine.
However, in the past, Dave Filoni had discussed how it would be difficult for him to let go of the characters he had been so involved with. In fact, he told Comicbook.com that,
"That would be hard. That would be, to be honest. That'd be really hard for me to do at this point, just because I've been a part of it for so long. Since, especially, Ahsoka's beginning," Filoni shared. "I can't imagine not being involved in some way with what would happen to her. Or Sabine, for that matter."
He also said that he felt a responsibility to fill the void of questions left unanswered in the series. However, Filoni didn't divulge too many details about the series.
"I feel a responsibility to know and start to figure out what that story is because the fans seem really interested in it, as I'm interested in it," Filoni said. "Whether it actually ever happens, I don't know yet, but I still think about it anyway. I think of all kinds stories, and some of them happen and find their way into a release, and some don't. I think it's important to know the story. Especially 'cause there are other creatives and other people to come along that will ask questions to me, the same as you. 'Wow. Well, what happened there?' And so I like to know, and I'm kind of protective of certain character groups. So I feel responsible to know, 'Well, here's what happened.'"
ALSO READ: What Is The Best Order To Watch The Star Wars Movies?