Star Wars Episode 9: The Rise of Skywalker teaser trailer out!
'Star Wars: Episode IX': Here is the first trailer of 'The Rise of Skywalker'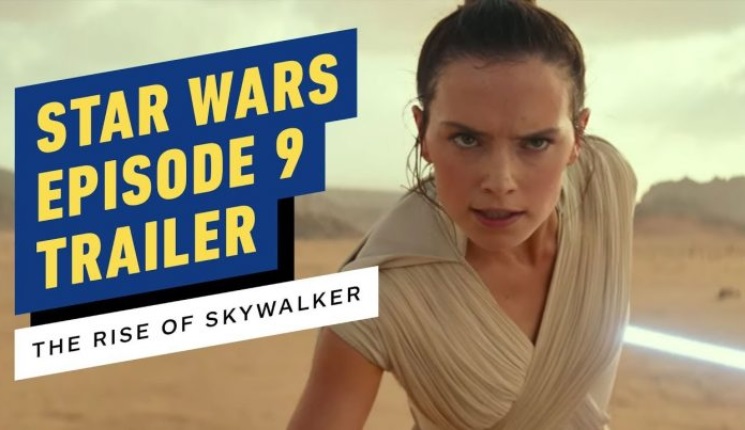 The first trailer for 'Star Wars: Episode IX – The Rise of Skywalker' is finally out. Disney released a two-minute teaser trailer at the ongoing Star Wars Celebration in Chicago. The trailer is all about The Rise of Skywalker, the third chapter of the Star Wars sequel trilogy and the final one in the Skywalker saga.
Check out the teaser trailer here:
The trailer opens with Rey (Daisy Ridley) on an unnamed desert world. The most interesting thing is the Lightsaber of Anakin and Luke Skywalker. The teaser trailer has glimpses of Lando Calrissian, Rey using her force abilities, shots of Poe Dameron and Finn and a teary-eyed Princess Leia. There are also a lot of glimpses of action in the new teaser trailer.
Present at the launch was returning director J.J. Abrams alongside Lucasfilm president Kathleen Kennedy, Daisy Ridley, John Boyega, Oscar Isaac, Kelly Marie Tran, Joonas Soutamo, Billy Dee Williams, Anthony Daniels, R2-D2, and Naomi Ackie.
Ian McDiarmid too made a surprise appearance in the trailer, he later revealed that his characterEmperor Palpatine has a role to play in The Rise of Skywalker.
Directed by JJ Abrams, who had also helmed 'Star Wars: The Force Awakens', episode 9 will see actor Billy Dee Williams reprise his role of Lando Calrissian. He was last seen in The Star Wars 1983 franchise 'in Return of the Jedi'1. The movie also has actor Daisy Ridley, John Boyega, Oscar Issac, Adam Driver, Domhnall Gleeson, Anthony Daniels, Benicio Del Toro, and others reprise their respective roles.
'Star Wars: The Rise of Skywalker' will release December 20, 2019 in India and across the world.
Quiz: Picture Quiz: How well do you know your fast food restaurant slogans?