The Rise Of Skywalker: Daisy Ridley Gets Emotional Ending The Star Wars Saga
Star Wars Episode IX: The Rise of Skywalker releases on December 20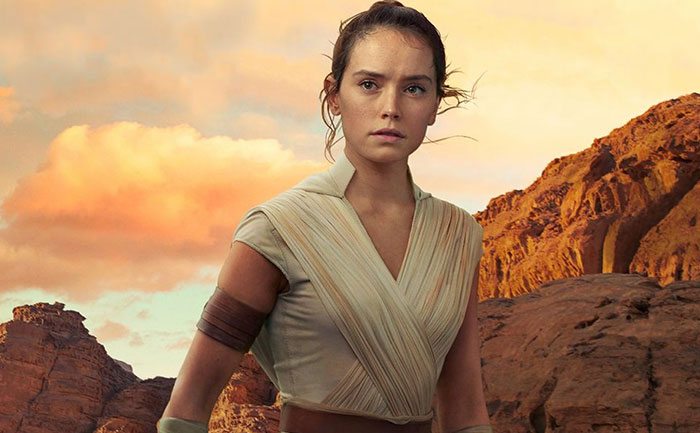 The Star Wars Saga is a phenomenon that defies explanation. Its longevity itself is a commendable achievement in an age where the viewing options are unlimited and viewer attention is fleeting. However, as all good things, this too must come to an end. The Star Wars Saga is coming to an end with The Rise of Skywalker and Daisy Ridley is just as emotional about it as one of the fans.
Daisy Ridley plays the female protagonist Rey in the Star Wars franchise. She will be reprising her role one last time for The Rise of Skywalker. The actor reflects upon how the films have transcended generations and become much more than mere sci-fi movies to the fans. She said, "If you took away the space element, the movie is basically just about people trying to figure it out. They are being confronted with really difficult obstacles and the different and moving stories happening across, are all interlinked. Everything has a cause and effect that affects the fate of the galaxy."
Daisy Riley: "It is really emotional for me"
Daisy Riley also added in her hopes that the audience viewing the final installment of the Star Wars saga will experience all the emotions they felt while filming. She speaks of director J.J. Abrams, saying, "J.J is like a fanboy who wants to make a great film. Everyone worked so hard to serve this one right and I think it will be really moving. It is really emotional for me at least. I think people will be very happy."
The release of Star Wars Episode IX: The Rise of Skywalker on December 20 marks the end of Star Wars as we know it. It is a bittersweet moment for the audience as well as the cast and crew.
ALSO READ: Star Wars Fan Starts Petition To Introduce A Baby Yoda Emoji