VAT on petrol-diesel: Sudhir Mungantiwar's figure doesn't match with original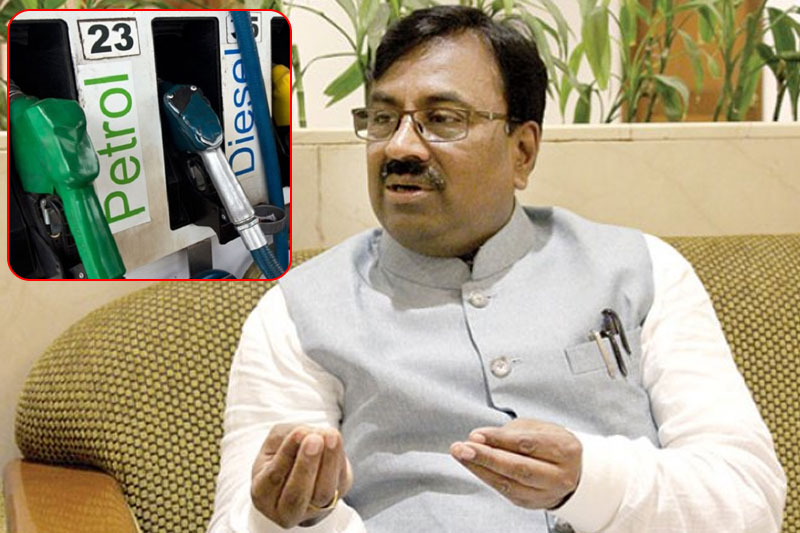 The burgeoning petrol and diesel prices have kept the entire country on the tenterhooks. People are glued to television sets or newspapers and websites on a daily basis to check how much more burden is coming on them when they wake up next morning.
Petrol at Rs 88.35 per litre and diesel at Rs 77.55 per litre for two consecutive days (Tuesday and Wednesday) in Mumbai is sort of great relief for the common man as it only saw these soaring in the last few days to be close to Rs 90 per litre and Rs 80 per litre respectively.
Few states like West Bengal, Andhra Pradesh and Rajasthan have countered the situation by forgoing a percentage from their state cess, but Maharashtra Finance Minister Sudhir Mungantiwar clearly saying that they won't be cutting down the state cess imposed on the fuel. Mungantiwar even went on to demand that it should be brought under the ambit of Goods and Service Tax which has a maximum provision of 28 percent.
However, according to an Economic Times, Maharashtra's VAT on petrol and diesel are 39.12 percent and 24.78 percent respectively (see map) are among the highest (highest in petrol and fifth in diesel), but the data spelt out by the state finance minister was baffling to say the least. "Contrary to popular perception prices of petroleum products are not highest in the country, in the case of diesel state has seventh highest prices and in the case of petrol state's prices are fifth highest," Mungantiwar was quoted as saying by the Mumbai Mirror on Wednesday.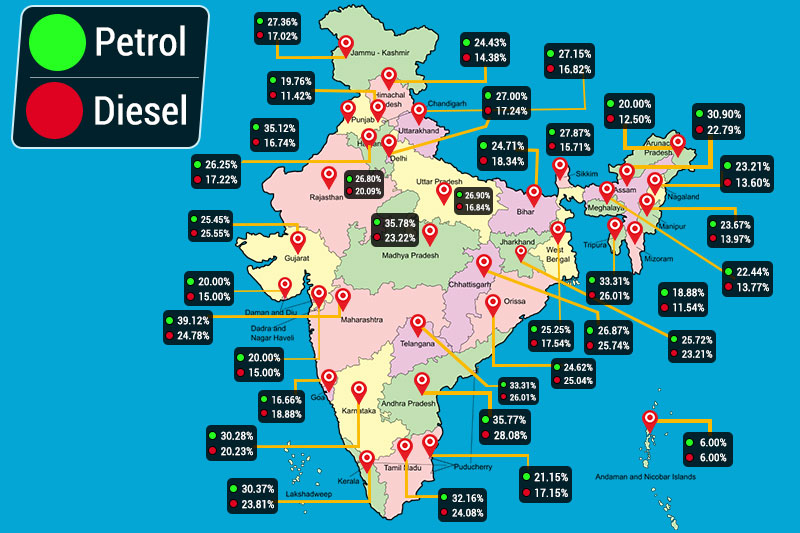 Meanwhile, the states which have taken a cut on the cess are ruled by Mamata Banerjee's Trinamool Congress, Chandrababu Naidu's Andhra Pradesh and Vasundhara Raje's Rajasthan among which only Rajasthan is a state ruled by BJP. No other BJP-ruled state has reciprocated to the fuel price hike and there have been no efforts from the government to bring it down by adjusting Value Added Taxes in different states.
Interestingly, Congress also didn't seem to take this point seriously enough in the state level despite the party high command advocating for the same for quite some time. Three states — Punjab, Mizoram and Karnataka —which have Congress alliance also made no changes to their VAT in a bid to check the rising prices of petrol and diesel.
ALSO READ: Rupee depreciates, fuel prices soar; no respite for common man