Rupee depreciates, fuel prices soar; no respite for common man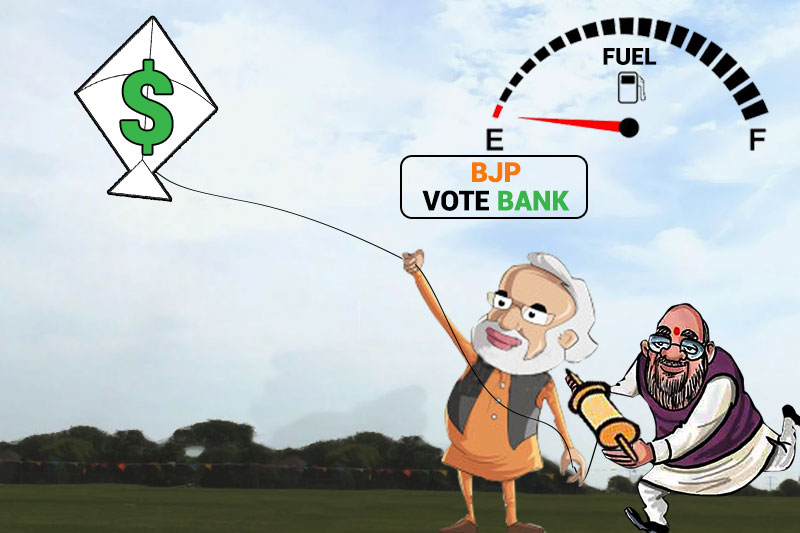 With Rupee soaring against dollar and fuel prices making people lives harder, several states have found ways to tackle the increasing burden on common man.
West Bengal government decreased the fuel price by Rs 1, Andhra Pradesh decreased by Rs 2 and Rajasthan reduced VAT on diesel and petrol by four percent, which brought the fuel price down by almost Rs 2.44. Shall we say this a welcome move or question the Narendra Modi led central government, what is it that is binding them to reduce the price?
Congress had called for 'Bharat Bandh' on Monday and it had the support of 21 parties. The nation's movement was completely paralysed for the day and some violent activities too were observed in some parts of the country. Good that the BJP condemned it. Now, the surprise factor that is perhaps undigestable is that the central government is not willing to accept that prices have exceeded beyond control. And on top of that, the Union ministers are making political comments, without taking the woes of the common man in consideration.
Stating the reason for the price rise on fuel, Union IT and Communications Minister Ravi Shankar Prasad said on Monday, "This is a problem not in our control. Petroleum needs of the world are under severe restrictions due to non-availability and limited supply." Calling this a momentary situation, the Union minister had attacked the opposition for creating a chaos.
However, digging a little deep into the issue, one can get the idea from where the prices are being raised. The Union government had been charging Rs 19.48 on petrol and Rs 15.33 on diesel as central excise duty (As on Sept 4, 2018). What shall we call this?
With all considerations, it should be kept in mind that the states also have a stake in the tax revenue. And for the record, the taxes that states charge can go as high as 39 percent. Yes, Maharashtra government charges 39.12 percent, Telangana charges 26 and Delhi charges 27 percent VAT on fuel. Others are following the suit too. How can this exaggerated taxation be justified to a common man, who is already burdened with the ongoing inflation and fall in GDP? Please explain Mr. Prime Minister.
ALSO READ: Bharat Bandh: BJP justifies rising fuel prices, blames it on oil producers