Statue of Unity: World media recognises the tallest statue, but needles too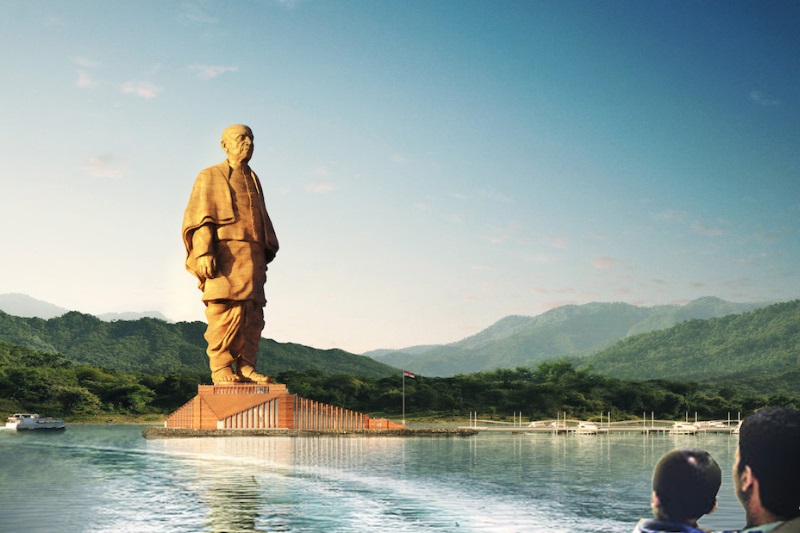 The 182-metre Statue of Unity that will put India into the world map in terms of records as it would be the tallest structure in the world. The Rs 2,989 crore project, whose foundation stone was laid by none other than Prime Minister Narendra Modi, will be inaugurated on Wednesday — Sardar Vallabhbhai Patel's on his 143rd birth anniversary.
While the ruling BJP highlighted it as India's progress, the media around the world thought otherwise. The Washington Post, in a report, said the Statue of Unity "will give India bragging rights to the world's tallest statue — a nearly 600-foot creation that says as much about India's global aspirations as it does about the political ego of its leader". The publication was spot on in its observation which has been highlighted in India too.
"The $408 million gold-coloured colossus also spills over into present-day politics. It is considered a trifecta for Prime Minister Narendra Modi: a nod to his Hindu political base, a landmark site in his home state, and a showcase of the nation's growing prosperity and status as a rising global power… Modi seems to relish the big-splash attention of the projects," The Washington Post added.
Canada's National Post and Pakistan's Dawn both carried the report in which there was more of criticism and less of praise.
Chinese media also didn't stay away from putting up a comment on India's 'prosperity" as they brought a parallel with the statue made in Mumbai. "World's biggest statue could quickly be outdone by a monument to a Hindu warrior king in the sea off Mumbai" they said with an indirect reference to Chhatrapati Shivaji's statue in Mumbai. The report added that it overlooks the isolated Sardar Sarovar Dam, a pet project of PM Modi.
British Broadcasting Corporation (BBC), as usual was polite and precise by quoting a local farmer. "Instead of spending money on a giant statue, the government should have used it for farmers in the district."
Also read: Building Ram temple at Ayodhya would lead to harmony, says RSS's Arun Kumar