Steam Sale: When is the next Steam Halloween sale 2019?
Steam users are eagerly waiting for huge discounts in the Steam Halloween sale 2019. So when is the next Steam sale? And when is the Halloween sale launch?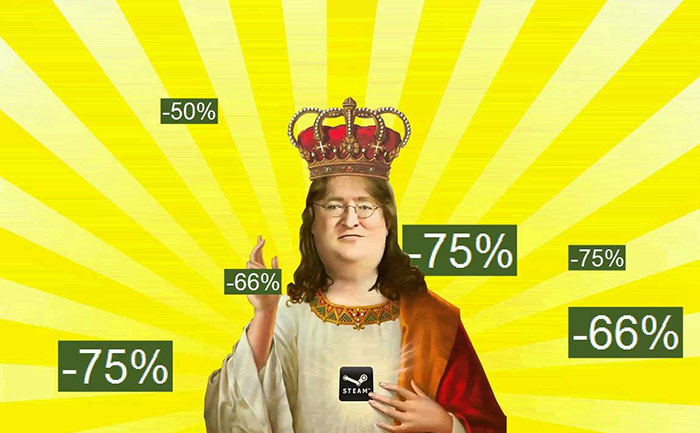 Steam Halloween Sale Date: The next Halloween Steam sale is just a few days away and PC Gamers are expecting to avail huge discounts in the Steam Halloween Sale 2019. The official date of October Steam Halloween Sale is yet to be revealed but we have an idea when it is going to start.
You must be wondering or searching on Google, Yahoo or Bing, Whes is Stream Halloween Sale? When is the next Steam Sale or when will Steam Halloween Sale will kick off? Do not worry, in this article, we have explained everything in detailed.
When is the next Steam Halloween Sale?
The website Whenisthenextsteamsale.com has been running a countdown and it will continue till the next sale begins. According to the website, the next Steam Halloween Sale will launch on 29th October 2019 at 6pm UK time.
Whenisthenextsteamsale.com this may not be an official source but it is considered one of the most reliable sources, which tracks records of predicting the dates of upcoming Steam sales. Yes, they predicts date of Stream Halloween Sale on the basis of many factors. They said, "Based on data from the last few years, the upcoming sale dates are predicted.
"These predictions are a combination of the following factors: dates and months in which a sales started, which day of the week a sale usually starts, how long a sale usually lasts, what dates/events a sale generally hits, times are based on the East Pacific time zone."
"Furthermore the dates are updated every now and then when there is more information in recent news," the website added.  "As you can see there are multiple sources to find out when a sale will most likely start."
Steam Autumn, and Winter sale dates leaked
If the reports are to be believed, The Steam Autumn Sale is slated to arrive next, landing on November 26 and ending on December 3.
Finally, The Steam Winter Sale is scheduled to begin its festivities on December 19 and go on until January 2, 2020.