Steve Kazee and Jenna Dewan: A timeline of their relationship
Jenna Dewan and Steve Kazee disclosed that they are expecting their little bundle of joy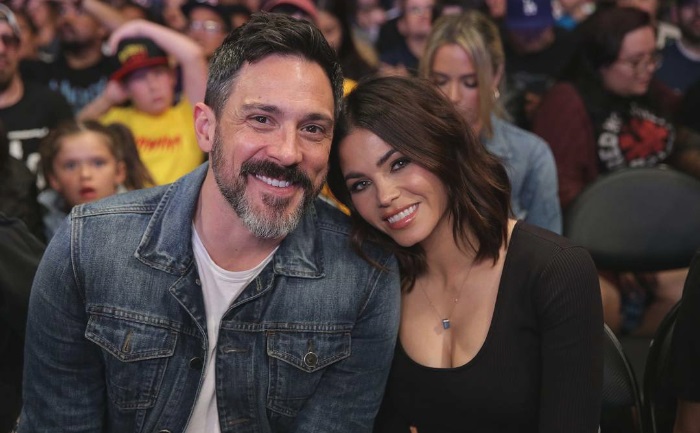 Jenna Lee Dewan is an American actress and dancer. She is known for her role as Nora Clark in the 2006 film Step Up. Whereas, Steve Michael Kazee is an actor and singer and an award-winning Broadway star. Both Dewan and Kazee are reportedly dating each other for more than a year. According to reports, Dewan is expecting her first child with Steve Kazee.
For the unversed, this will be her second child, as she already have a six-year-old daughter, Everly, with her ex-husband, Channing Tatum. The couple is currently making headlines for many reasons. Let's talk about how they met, fell in love and started dating each other.
Here is a timeline of Jenna Lee Dewan and Steve Kazee relationship:
April 2018
Jenna & her ex-husband Channing Tatum announced their split.
May 2018
In an interview with Harper's Bazaar , Jenna spoke about being single and adapting to the changes in her life
October 2018
Jenna finally found her love again and declared Steve Kazee as her next boyfriend.
November 2018
Jenna and Steve were pictured together walking around Palm Springs hand-in-hand in shots published on People.
December 2018
Steve Wishes Jenna a Happy Birthday on Instagram.
February 2019
Steve professes his love for Jenna.
April 2019
Steve Got Jenna Into the WWE.
June 2019
Jenna Makes It Instagram Official.
July 2019
Steve Shares a Photo of Jenna on Instagram.
August 2019
Jenna shared a 'prom' picture with her love.
September 2019
Jenna and Steve announced that they are expecting their first child together!
ALSO READ: Miley Cyrus And Kaitlynn Carter Split After Two Months Of Dating