Stock Market: String of negative start for Sensex and Nifty continues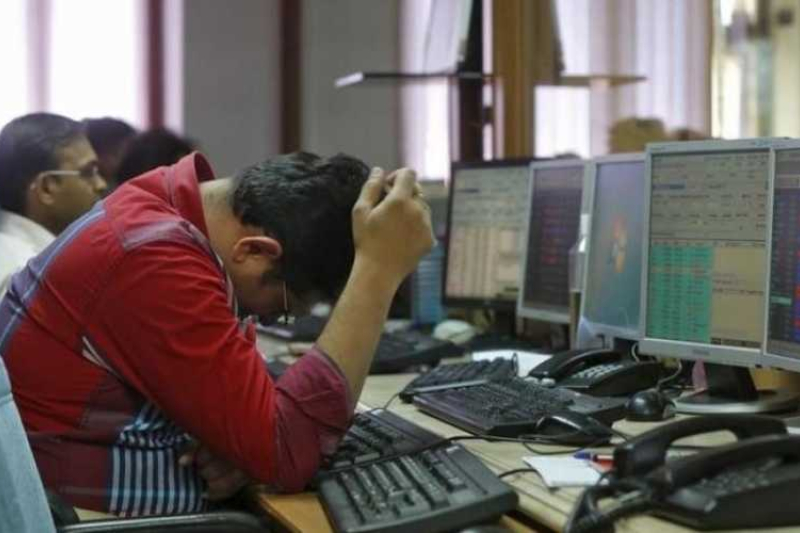 A string of 'negative start' continues at the domestic stock markets for the third consecutive day. On Friday too, Sensex and Nifty opened on a lower note. The key domestic equity indices opened in red as BSE Sensex was trading 352.89 points lower at 34,716.27 while NSE Nifty was at 10,460.65, down 138.60 points.
ONGC, Bajaj Auto, Hindustan Unilever, ITC and Reliance Industries were leading the pack of Sensex losers. On the other side, Infosys, Bharti Airtel, IndusInd Bank, Tata Motors and TCS were among top Sensex gainers.
The share of oil marketing companies suffered massive losses in today's opening trade. BPCL, HPCL were top losers. Also, the BSE Oil & Gas index was down 10.76 percent at 12,410, with all components in the red.
The rupee also opened 6 paise down at 73.64.
Meanwhile, in the global markets, Asian shares struggled after benchmark US Treasury yields surged to a seven-year high and strong economic data fanned concerns about inflation and the risk of faster-than-expected interest rate rises. The surge in Treasury yields has also prompted a rise in government bond yields across the globe.
On Thursday also, the stock markets started on a negative note as the BSE Sensex traded at 486.70 points, or 1.35 percent, lower at 35,488.93 while the Nifty 50 was down 156.75 points at 10,701.50.
Also Read: Stock Market: Negative start for Sensex and Nifty today