Stock Market: Sensex plunges 1,000 points, Nifty below 10,200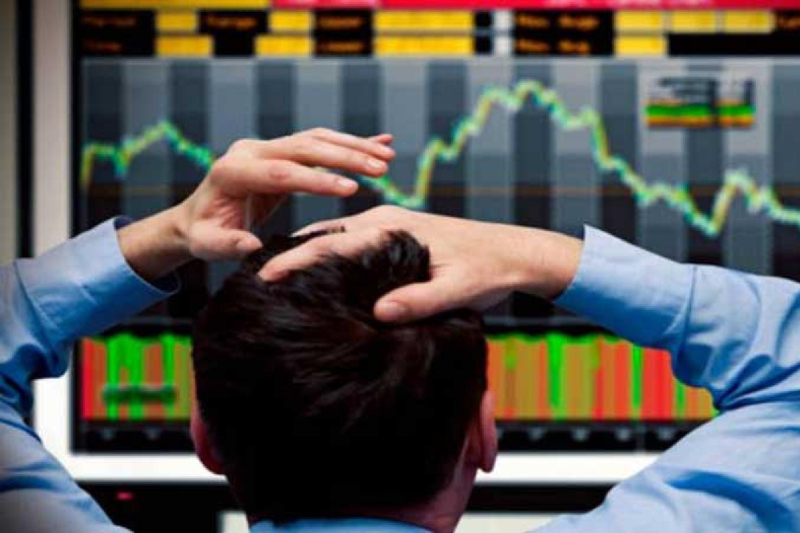 The Benchmark indices cracked open as Sensex reportedly plunged over 1,000 points and Nifty below 1,200 levels, after Asian share markets dipped on Thursday. According to the report, Wall Street has suffered its worst drubbing in the last eight months.
According to the report, on Wall Street, the S&P500 suffered its huge one-day fall since February as technology shares tumbled on fears of slowing demand.
On Thursday, The Indian Rupee has touched an all-time low of 74.46 against US dollar. It opened lower by 10 paise at 74.30 per dollar versus previous close 74.20
Pre-opening trade was indicating a weak start on the Dalal Street with Nifty trading below 10,200 level.  Earlier, morning, the Sensex was down 665.45 points or 1.91% at 34095.44, and the Nifty down 266.10 points or 2.54% at 10194.
The report says, It also raised the stakes for US inflation figures due later on Thursday as a high outcome would only stoke speculation of more aggressive rate hikes from the Federal Reserve.
MSCI's broadest index of Asia-Pacific shares outside Japan shed 2.7 per cent to its lowest in 18 months. Japan's Nikkei fell 3.4 per cent, the steepest daily drop since March, while the broader TOPIX lost around $195 billion in market value. Shanghai shares touched their lowest since late 2014, while China blue chips slid 3 per cent.
The prices of Gold edged higher on Wednesday as some investors had sought refuge in the precious metal after the global stocks tumbled and the US dollar weakened.
While Spot Gold up 0.4 percent to USD 1,194.12 per ounce. U.S. gold futures settled up USD 1.9, or 0.16 percent, at USD 1,193.4.
Also read: Fuel price hike: Petrol costs Rs 87.82 per litre in Mumbai, Rs 82.36 per litre in Delhi