Stock market update: Sensex surges past 250 Points, Nifty hits 10,800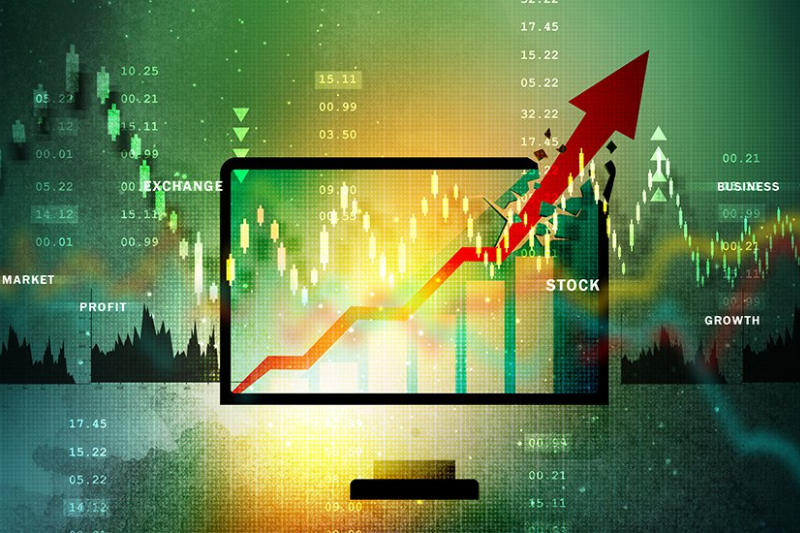 On Thursday morning, the domestic stock markets opened on a strong footing in line with global peers after the US Federal Reserve signalled that the three-year tightening cycle is drawing to a close. The Nifty50 barometer of the National Stock Exchange (NSE) started at 10,808.70 and the S&P BSE Sensex opened at 35,997.29. Today at 9:17 am, the 30-share Sensex traded at 35,968.60, up 251.65 points or 0.70 percent and the 50-scrip Nifty was at 10,795.70, with a gain of 66.85 points or 0.62 percent.
In the intraday trade today morning, the Sensex hit an high of 36,081.27 as it surged 364.32 points in the first few minutes of trade.
In global markets, MSCI's broadest index of Asia-Pacific shares outside Japan rose 0.8 percent.
According to reports in Reuters, tracking a surge on Wall Street, after the chairman of the US Federal Reserve suggested it may be nearing an end to its three-year rate tightening cycle, boosting interest in riskier assets. Meanwhile, the dollar struggled and US Treasury yields dipped after Jerome Powell said on Wednesday that US policy rates were 'just below' neutral, less than two months after saying rates were probably 'a long way' from that point.
Apparently, the rupee continued to appreciate in the early morning trade deals on Thursday and gained past the 70/$ mark for the first time since August 27, to trade 63 paise higher at 69.9875 against the US dollar.
Also read: SBI hikes fixed deposit interest rates