How to stop autopayment on Netflix account: Step-by-step guide 
Have you been looking for ways to cancel your Netflix paid subscription plan or want to cancel the plain amidst? Here's a detailed guide on how to cancel or pause the autopayment on Netflix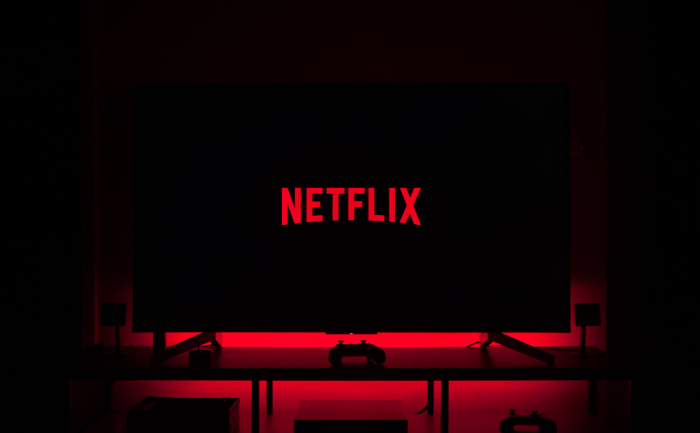 Video streaming application, Netflix is known to present a wide range of subscription plans to its users. This TV streaming portal in India also gives free 30-days streaming during first month of registrations. One need not to change the settings of the subscribed plan every month in order to continue watching the videos. Netflix has an auto payment mode which automatically deducts the amount from the bank account or online payment accounts. Those who do not watch videos on Netflix regularly often suffer the loss, because after the deduction of auto payment one can not get their money back(before deducting the money through auto payment option, Netflix notifies). Here we take you through details of how to stop the auto payment option on the platform. Also, know other details about how to benefit from the Netflix's subscription plans.
Step-by-step guide to change auto payment mode on Netflix:
First open the Netflix portal from web Brower and log in to your account
Tap on three lines on the top left corner
Then tap on the account at the bottom of the menu
Next scroll down and tap on the update billing information
Tap on the payment method
Then enter information for your payment method
Select one of the reasons to stop auto-payment on Netflix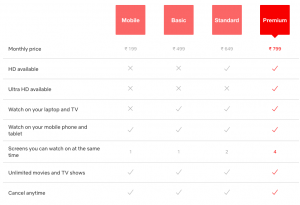 Steps to cancel your Netflix subscription:
Start by login to your Netflix account
Then click on the arrow at the upper right corner of the page next to your profile name
Select the account option
Under the membership and billing option, click on the grey colored option-Cancel Membership
To submit the final confirmation click on the Cancel Cancellation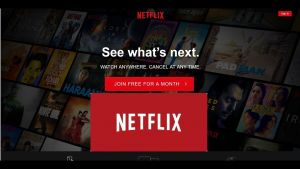 How to check Netflix subscription balance:
There is no concept of having balance in Netflix account to watch videos on daily basis. Netflix allows users to get subscribed to its monthly plans. Based on that, the fee per month is charged. One can choose the billing cycle as well as the plans to which they want to get subscribed to. While using an already subscribed plan one can discontinue to future plans. The account also shows how many days are left for the current cycle of subscriptions. Here are steps to check how many days are left for your current Netflix paid plan to expire.
First, sign in to your account and select billing details to see your Netflix plan
Then check the billing history
You can compare plans and pricing and change your plan at any time
This window also shows how many days are left for your subscribed plan
Netflix usually notifies its users on registered phone number as well as Email ID before the subscription plan is about to end
It also notifies the user whenever they subscribe to new plan
Everything about Netflix subscription plans in India:
For all the users in India, Netflix has a few different subscription plans, which start from Rs.199 and ends up to Rs. 799. Each of the plan is known for having different number of screens as well as different type of content. Here's a complete list of paid plans for Netflix in India.
Netflix Rs. 199 mobile-only plan
Netflix Rs. 299 Mobile+ Plan
Netflix Basic Rs. 499 plan
Netflix Standard Rs. 649 plan
Netflix Premium Rs. 799 plan
How to subscribe to Netflix paid plan:
In order to get subscribed to Netflix's paid plan, you need to first get registered on the platform. Here are few easy steps to do so.
Register your mobile number to Netflix through mobile or website
Then choose a plan which you want to use. Netflix usually gives 30-day free streaming of videos
To stream free videos upon registration, Netflix asks to verify payment method
Users can get subscribed to Netflix using Gpay, UPI, net banking, debit cards or credit cards
After you create you Netflix ID, fill in the details
The user can share Netflix account with their friends or family, only limitation is that each of the plans have different account numbers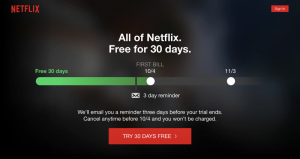 Advantages and Disadvantages of using Netflix:
Advantages:
Netflix has no commercials to trouble the users
One can save the list of their favourite shows to watch in a strategic manner
One can like the shows to let Netflix's algorism know that they like such genre of type of web series or movies
Netflix has a wide range of movie streaming option
User can also download the content to watch while travelling or in no internet zone
Netflix gives an absolute fantastic experience
Disadvantages:
Requires quality internet to watch videos in Full HD
Kills a lot of time with its wide range of web series and movies. One can not stop binge-watching
Netflix also follows the limited selection of streaming as per regional streaming policies
Overly rated content keep showing up in the library
Although Netflix has ventured into originals, many of the movies/web series can be watched on other platforms for free
In comparison to other platforms, Netflix's subscription appears expensive
For more such updates, stay hooked on to The Live Mirror.
Also Read:  Zomato Launches IPO Today: Things To Know Before Subscribing For Shares