Stray dog nicknamed "Subway Sally" goes viral visits local Subway every night for food
The TikTok video of Subway Sally received over 10 million views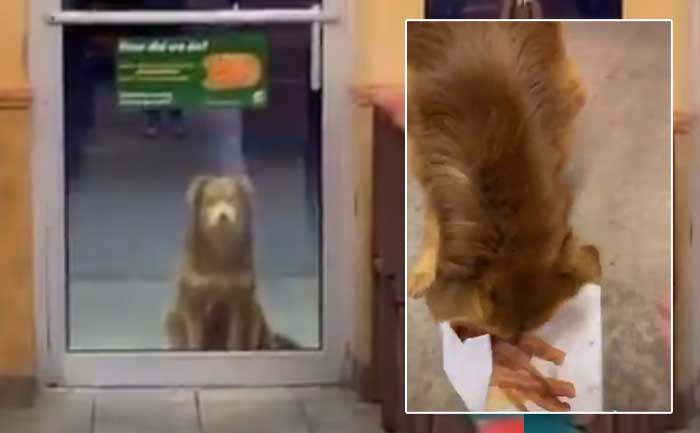 Subway Sally, a stray dog in Portales, New Mexico grabbed headlines when a video of her begging for food went viral. The stray dog has been nicknamed Subway Sally by the workers of the local Subway where she has gone for the past year to get food. She sometimes visits the Taco Bell across the street if the Subway workers don't feed her in time.
Recently, Giovanni Luhman who is an employee at Subway shared a video of Sally having dinner on TikTok. Sally is seen eating bacon, chicken, and turkey Sub. When Luhman gives her water she looks up with big eyes to express her gratitude.
The TikTok video of Subway Sally received over 10 million views and KRQE, a local TV station, even did a piece of news on it. However, the dog might not be a stray according to the KRQE report. "Some people say they see her and her puppies hanging around a nearby house."
The viral video received an immense response with Luhman getting offers of money to take care of Subway Sally. However, Luhman turned down the offers stating he didn't do it to make a profit. He has decided to use the newfound platform to raise awareness for stray dogs.
"There are a lot of strays in our town. She isn't special. I live in a very poor town, and more, often than not, people can't pay for pet food." Luhman and his co-workers have decided to start a food drive which will help feed strays as well as pets of low-income families.
ALSO READ: Abandoned 'Unicorn' Puppy Rescued From Cold