Subramanian Swamy on Section 377: Homosexuality is a genetic flaw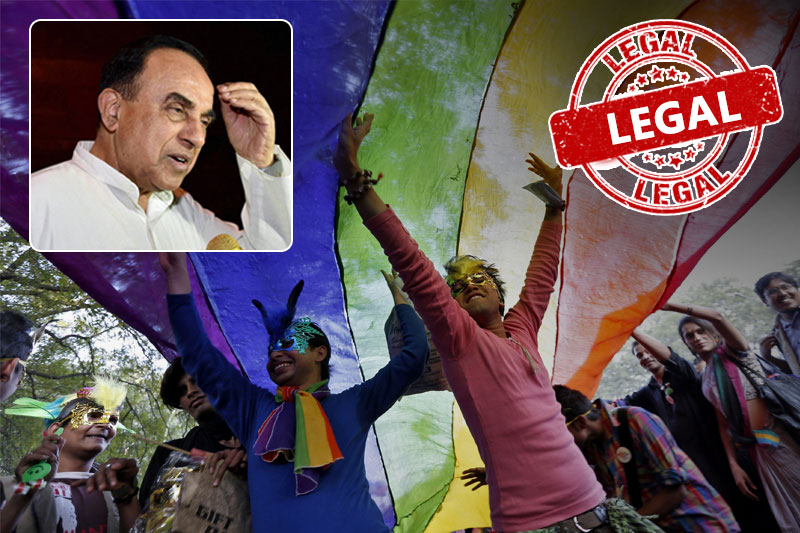 Bharatiya Janata Party leaders from the very beginning were of the opinion that Section 377 should be criminalised. However, after Supreme Court's landmark decision of legalising homosexuality in India, saffron parliamentarian Subramanian Swamy seems to be upset with the verdict. Minutes after the verdict, he said, "Homosexuality is a genetic flaw. Cannot be equated with normal sexual behaviour."
The BJP parliamentarian from Rajya Sabha was of the opinion that that homosexuality leads to increased instances of paedophilia, gay bars and HIV. He also claimed that he knows many homosexual judges too.
This is not the first time he had been vocal about criminalising homosexuality. According to him, it is not a normal thing and is adopted from America, reports ANI. He said, "It (homosexuality) is not a normal thing. These are all American habits, there's a lot of money behind it. The Americans want to open gay bars and it'll be a cover for paedophiles and a huge rise in HIV cases. It is a danger to our national security."
Earlier in the day, the Supreme Court of India on a landmark judgement announced that homosexuality will be legal in India from now on. Scrapping the 157-year-old British law, a five-judge bench headed by Chief Justice Dipak Misra pointed out 'LGBT Community has same rights as of any ordinary citizen' of the country and ended the controversial Section 377.
The five-bench panel headed by CJI Misra included —Justice R F Nariman, Justice A M Khanwilkar, Justice D Y Chandrachud and Justice Indu Malhotra.
ALSO READ: Supreme Court bench decriminalises Section 377, makes gay sex legal