'Sui Dhaaga' actress Anushka Sharma becomes instant meme after trailer launch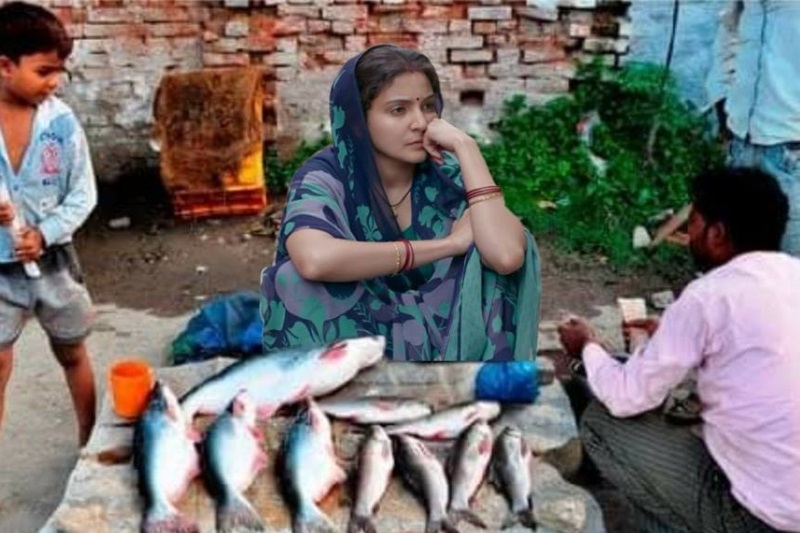 The trailer of the upcoming film 'Sui Dhaaga – Made in India' starring Varun Dhawan and Anushka Sharma was released a few days back. The trailer gave us a sense of what the movie is all about. Yet meme lovers found a way to spoil the emotions of the film and made a spoof on it.
Earlier, we used to crack jokes and share messages but that's a thing of the past. Now memes are the new way of life. Creative people scan every frame of the trailer and create some interesting memes which are above the imagination of maximum population.
Here's are some of the memes made on Anushka Sharma's upcoming movie – 'Sui Dhaga – Made in India':
When finally it's your turn to sit on Window Seat in Mumbai Local. ? pic.twitter.com/XznwlrhRPy

— Mumbaikar Chikna (@Madan_Chikna) August 14, 2018
When question paper is so damn easy…that you get emotional while asking for an extra answer paper. pic.twitter.com/vhadAmpfVM
— Arjun (@Zoomfatak) August 14, 2018
When you finally recognise your Uber after 30 min of struggle on road. pic.twitter.com/4mod0UqwPs

— Akram ?? (@akramismm) August 14, 2018
When you're traveling in a jam packed Mumbai local and people have been crushing your feet pic.twitter.com/wp8pdpJXhZ
— ✪ Veer ✪ (@ClawedHumor) August 14, 2018
Mom's reaction after I cleared 12th exams on my 5th attempt. pic.twitter.com/IzJJ8Fz4Yb

— PhD in Bakchodi (@Atheist_Krishna) August 14, 2018
Me traveling to work on a weekend. pic.twitter.com/AyrrnwTEYV
— Nikhil (@niquotein) August 14, 2018
Patriotism

On 15 Aug On rest of
& 26 Jan the days pic.twitter.com/YWfIErKoqC

— Ganesh Parmar (@SarcasmSeekar) August 14, 2018
Intern ki kahaani, @varun_dvn ki zubaani. pic.twitter.com/ibFHfjMwEY
— East India Comedy (@EastIndiaComedy) August 13, 2018
Bhabhi ji after yesterday's match to @imVkohli #SuiDhaagaTrailer #Kohli #VarunDhawan pic.twitter.com/LjitPS6Dgl
— ?️ (@iAbhayAwasthi) August 13, 2018
When you're on a local bus & somebody offers you a seat. #SuiDhaagaMadeInIndiaTrailer #SuiDhaagaTrailer pic.twitter.com/Q3w4UDNwN5

— Shaw Stopper (@iam_anush) August 14, 2018
When Virat Kohli's decision of taking DRS turns out to be right. pic.twitter.com/MQ2IBo0Jo3
— Kaju Katli (@MonkNxtDoor) August 14, 2018
*When your crush says, she loves you but as a friend* pic.twitter.com/wT8Q6oXuDJ

— Bittu singha? (@Frustratedladk) August 14, 2018
Also Read: Patakha Trailer: Vishal Bhardwaj's gritty comedy will leave you in splits