Sumeet Vyas And Ekta Kaul To Welcome Their First Child
Sumeet Vyas and Ekta Kaul shared the news on their Instagram handle.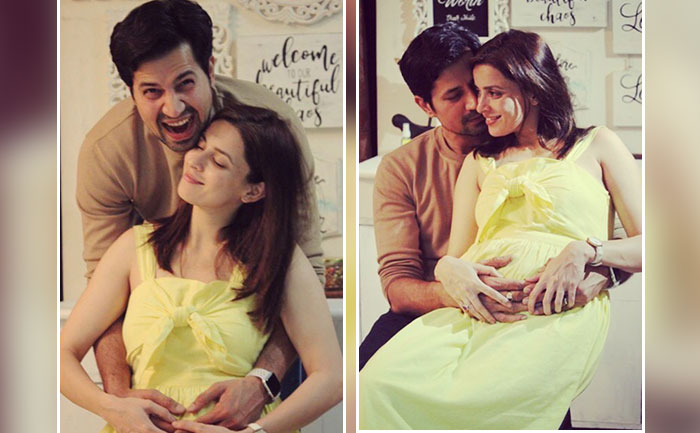 Actor Sumeet Vyas and Ekta Kaul are expecting their first child together. Ekta and Sumeet took to their Instagram handle today to share the big news.
Ekta posted a picture of her sitting in a chair, cradling her baby bump, while Sumeet gives her a kiss. "Proudly announcing our new project together. Introducing Jr. KaulVyas (soon) Created, Directed and Produced by US…. @sumeetvyas and I," she captioned the post.
Check the adorable post here.
Sumeet also shared a few pictures with Ekta and captioned them, "Spending all that time at home, can be fruitful in many ways. In my case it's life altering. #cooljr ????is on it's way. #newroommate".(sic)
Ekta and Sumeet Vyas got married in 2018 in traditional Kashmiri ceremony in Jammu.
Earlier, speaking to Humans Of Bombay, Sumeet said, "She (Ekta) was least bothered! People used to approach me for photographs, and she'd wonder why".
While talking about when he decided to marry her, the Permanent Roommates actor said. "It's not one big moment when you know you've met 'the one'… One stand out moment was last year during Holi! I rode my motorcycle to a party and had a little bit of bhang. I was in no state to ride. She saw that and took the keys -I thought she was joking! I mean it was a Bullet! But she just got on and off we went, me in the backseat and my lady driving the bullet. I was thinking then, Man! I'm going to marry her! She's the one!"
We congratulate the couple on their new journey of going to be parents soon.
Also Read: Mukesh Khanna Takes A Dig At Sonakshi Sinha; Says, "Reruns Of Mahabharat, Ramayan Would Help People Like Her"