Indian Batting legend Sunil Gavaskar hits out at Ravi Shastri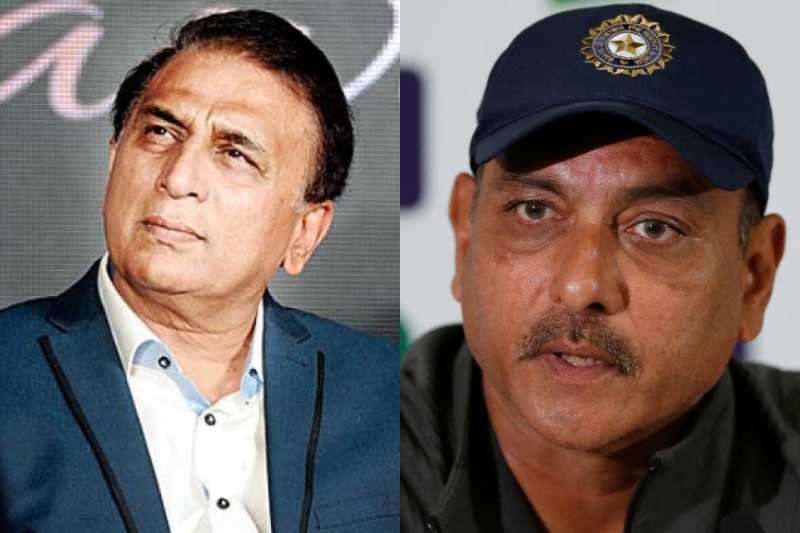 Head coach Ravi Shastri's comments that this Indian team was the best travelling side in the past 15-20 years didn't go down too well with Sunil Gavaskar who hit back saying that most of the wins were in Sri Lanka and not in countries like South Africa or England.
Shastri, on Wednesday, was quoted by PTI as saying, "I can't see any other Indian team in the last 15-20 years that have had the same run in such a short time, and you have had some great players playing in those series. So the promise is there, and it's just about getting tougher mentally."
Gavaskar in his interaction with India Today hit out at the Indian coach saying, "In Sri Lanka, not too many Indian captains and teams have won. West Indies, England, and South Africa, previous teams have won matches in the last 15-20 years. I think this was his [Ravi Shastri] view and perhaps only he can speak about it. What I can say is teams in the 1980s have won in England and West Indies."
Also Read: We have done better overseas than the Indian teams of the last 15-20 years: Ravi Shastri
He further continued, "I will not discount wins in Sri Lanka because they are tough to beat at home but when we talk of wins, it is in England, South Africa, and Australia and India have won in England before but have never won a series in South Africa and Australia."
The former Indian batting great isn't too impressed with India's performance in the ongoing Test series against England so far and said that the team has failed to live up to its potential. He also stated that an assessment of individual performances was needed to be done when the tour ends on September 12.
"I think that's something [performance failure] that needs to be looked at by the end of the series. During the series, I understand the management saying that the team is still very good, which is to keep the morale up. There is still one Test to go. A real assessment has to be made on September 12, when the series ends," opined Gavaskar.
Pointing out the fact that too much of limited overs' cricket has led to the failure of the Indian batsmen, Gavaskar stated,
"Too much of one-day cricket means people can play through the line but with the kind of movement red ball generates, it is not possible. To play spin bowling, you need to use your feet and the lack of footwork has not helped this team."
The Indian cricketing icon batted for Prithvi Shaw to be a part of the fifth Test match which gets underway at The Oval on September 7.
"I think it's a wonderful opportunity to blood Prithvi Shaw. I would look at him and Karun Nair if you want to go with an extra batsman. If you want to keep the same balance, then Ravindra Jadeja might get a look because I don't know if Ravichandran Ashwin is fit to bowl," he said.