The Forgotten Army Actor Sunny Kaushal Wants To Take Nora Fatehi On A Date
Sunny Kaushal chose Bollywood actress Kriti Sanon to tie Rakhi.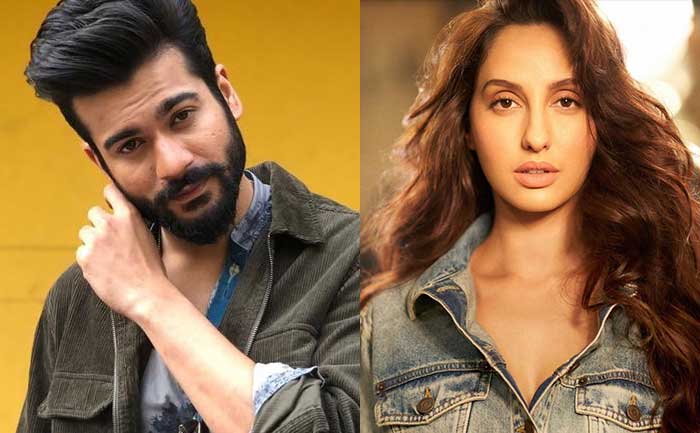 Sunny Kaushal — the younger brother of Bollywood actor Vicky Kaushal — is all geared up for his upcoming Amazon original series, The Forgotten Army: Aazadi Ke Liye. The Handsome hunk along with his co-star Sharvari Jamenis seem to be on a promotional spree as the series is scheduled to stream on January 24, 2020.
During their promotional interviews, Sunny Kaushal and Sharvari have been asked multiple weird questions. When they appeared on on 'The Bollywood Talk Show' on IWMBuzz to promote their series, Sunny was asked, who would he like to take out on a date, make friend and tie Rakhi? Sunny was given three options namely Ananya Panday, Nora Fatehi and Kriti Sanon.
Without spending much time, Sunny Kaushal said that he would take Nora Fatehi out on a date and make Ananya Panday a friend. When it comes to tie rakhi, he made his honest confession and said that he would tie rakhi to gorgeous Hindi film actress, Kriti Sanon. After hearing his reply, laughing Sharvari can be heard saying Kriti Didi.
Directed by Kabir Khan, The Forgotten Army is a historical drama set in the pre-independence era, it will bring the lives of Netaji Subhash Chandra Indian National Army soldiers to the fore. The five-episode series will star Sunny Kaushal and Sharvari in the lead roles.
The story talks about their quest as they march from Singapore to New Delhi to free India from British rule. Besides Sunny Kaushal, Rohit Choudhary, Karanvir Malhotra, M.K Raina, R. Badree, TJ Bhanu and Shruti Seth will also be seen in pivotal roles.